Walk for water - fund raiser
The walk is 3.6 miles in Wykeham Forest. Respecting the spirit of the latest Covid guidelines it will NOT be a 'group' walk. Take the walk individually or in your own bubble. See DETAILS for email link to map and more info Donations open until 5 Oct.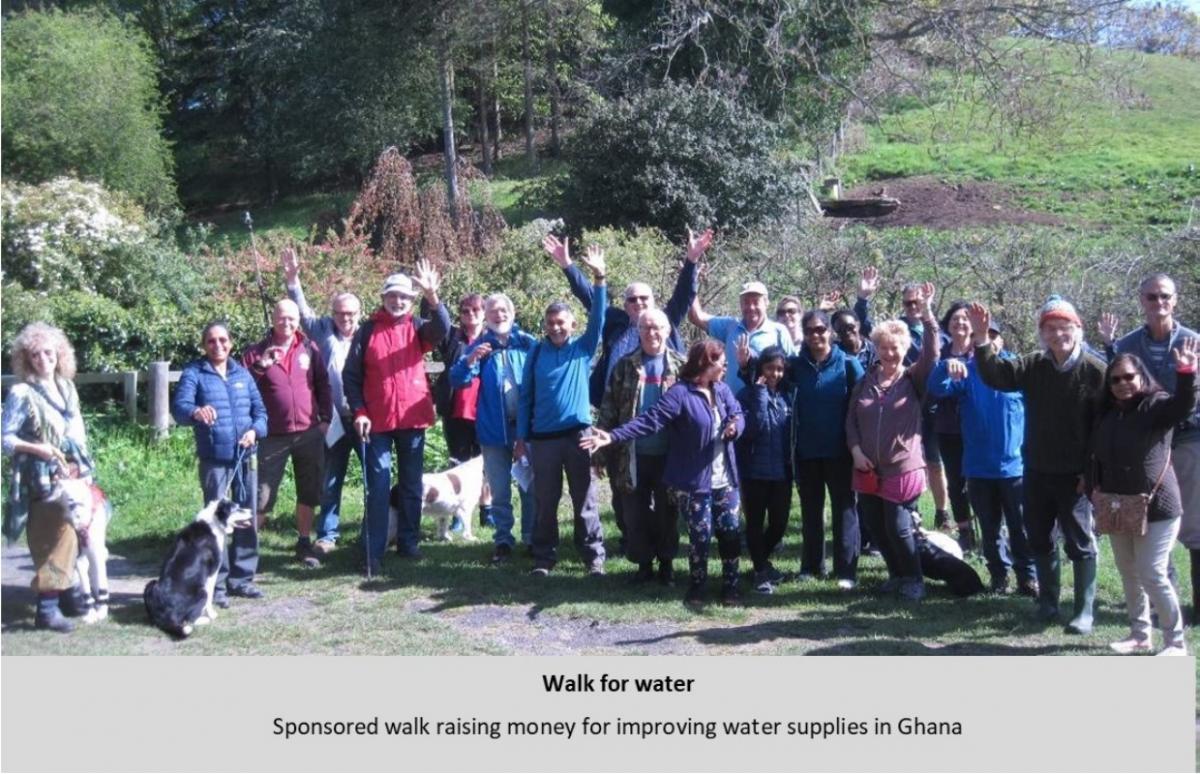 Ghana Safe Water Project - Walking for Water
The sponsored walk will cover a circuit north of Wykeham on Sunday 27 September. So as to respect the spirit of the latest covid guidelines It will NOT be a 'group' walk. Take the walk individually or in your own bubble. Email HERE and ask for map of route.
The walk is a 3.6 mile circuit in Wykeham Forrest. At Wykeham, turn right at the Downe Arms into Wykeham Lane, which becomes Moor Lane, and park at the Forestry Commission Research Office, YO13 9QH, on the left after about 2.5 miles.
About Nyekonakope & their need for a borehole
Nyekonakope is hard-working community of about a thousand mainly subsistence farmers and families in the north of Volta Region, east of Lake Volta.
Current water supply is a very deep well, built a long, long time ago, but the water yield is very low and stagnant and foul. There is a river in walking distance, which can dry up in the long dry season, but it is also used by wild and domestic animals as a source of their own water.
The community has been using one of the six Aquabox Community Filters (funded by the Cavaliers over two years ago) for drinking water. Money raised by our walk will help provide a borehole giving abundant safe water to meet everyone's needs for drinking, cooking and hygiene. TheAquabox filter will then be moved to another community without safe water.
| | |
| --- | --- |
| | Our 2020 walk will fund similar to our first filter/borehole project at Krowadaso. It has a pump feeding a 10k litre tank (which saves time during short farming period) with taps for easily accessible safe water. |
The walk starts at 10.00 on Sunday 27 September
Contact Udupa Venkatesh about this page: