BEIRUT DISASTER and ROTARY BRIDGEND
This report won the DG's Best Project for August award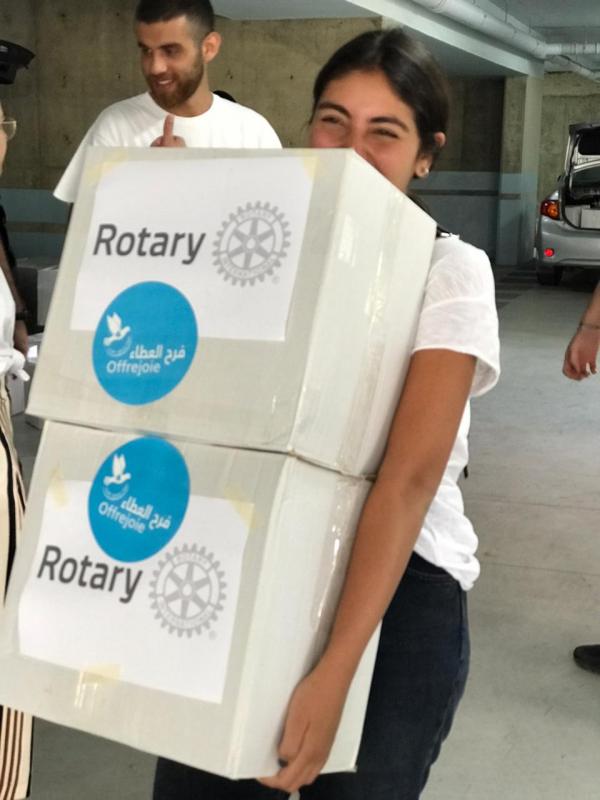 BEIRUT DISASTER and ROTARY BRIDGEND
As soon as I heard about, and saw the effect of, the terrible explosion in Beirut, and given that I had been caught, involved and injured, in a natural disaster myself (California 7.1 Magnitude Earthquake, 1989), I wanted to do something positive for those suffering in that locality.
The first thought was the purchase of a Shelter Box, given that in previous times it was possible to use this numbered item in conjunction with geography lessons in schools. Contact was made to all Club Council members by various means and agreement obtained all round that this should go ahead.
However, after contacting the District Shelter Box expert it was noted that this tracking facility no longer existed.
SO – I made direct contact with President Habib at Rotary Beirut Cosmopolitan and they provided a list of items/areas where help was required.
This had two advantages:
a) Local knowledge and direct contact, and
b) An International Rotary Club link
Club Council agreed that monies equivalent to the cost of a Shelter Box should be transferred to Rotary Beirut for use in helping with medical supplies, shelter and food. This transfer took place on 20 August.
We look forward to a zoom link-up with Member of Rotary Beirut in the near future.
W R Williams, Rotary Bridgend