Return to the Peace homepage
Return to the Foundation homepage
District Peace Grants
The Rotary District 1090 Peace Committee invites applications for small Peace Grants from clubs in D1090.
We have some funds in the grants account that have built up over the last few years. Some of this is the surplus from Paul Harris Fellow lunches, some is a small unrestricted donation.
£3,500 in this account has been allocated for local peace projects in 2020/21. The aim is to encourage clubs to think about the possibility of local projects that would fit under the Peace & Conflict Resolution Area of Focus.
Clubs may apply for a grant of £500 up to £1,000. This should be matched 1:1 by club funds.
Funds can be used to work with local non-Rotary partners such as police, schools, health centres, youth groups, refugee groups, churches and charities (this is not an exhaustive list). Pilot projects that might lead to larger projects are encouraged. Funds could be used to cover, for example, the costs of meetings, focus groups or facilitators. Alternatively, there might be pilot scheme activities that could be trialled. The projects could be a continuation or development of current activities or a brand new idea.
Many activities have moved online during the covid19 pandemic. Projects that are fully or partly online are also eligible for grants.
All clubs in Rotary District 1090 are eligible to apply. Grant values will not depend on the club's contributions to the Rotary Foundation Annual Fund(*), but if successful, a club that does not currently give to the Annual Fund would be expected to commit to doing so in future years.
* District grants awarded using the D1090 District Designated Fund (ie our 'standard' district grants) continue to be based on a club's giving to the Annual Fund.
Application forms should be submitted as MS Word documents, attached to an email, and sent to Karen Eveleigh, D1090 Rotary Foundation Chair Karen.eveleigh@yahoo.com
Deadline: Sunday 11th October 2020.
Applications will be assessed by members of the D1090 Peace Committee and Grants Committee. Grants will be announced before 31st October 2020.
Download the guidelines (the same as the text above).
Download the application form.
Peace grants supporting initiatives across our District
Three grants were awarded to Rotary clubs in February 2019, for three very different projects, demonstrating the reach of Rotary and the Rotary Foundation when Rotarians come up with great ideas.
Oxford Isis Rotarians
were already supporting their local
Youth Challenge Oxfordshire
group and they used the funds to help with the costs of venue hire for the group's activities as they planned their fundraising for their trip to Kenya. Youth Challenge Oxfordshire (YoCO) brings together groups of young people and it helps them grow as a team, develop their skills and run fundraising events. The ultimate goal is to travel to Kenya to volunteer for two weeks with the Nasio Trust, a charity that supports orphaned children and their wider families and communities.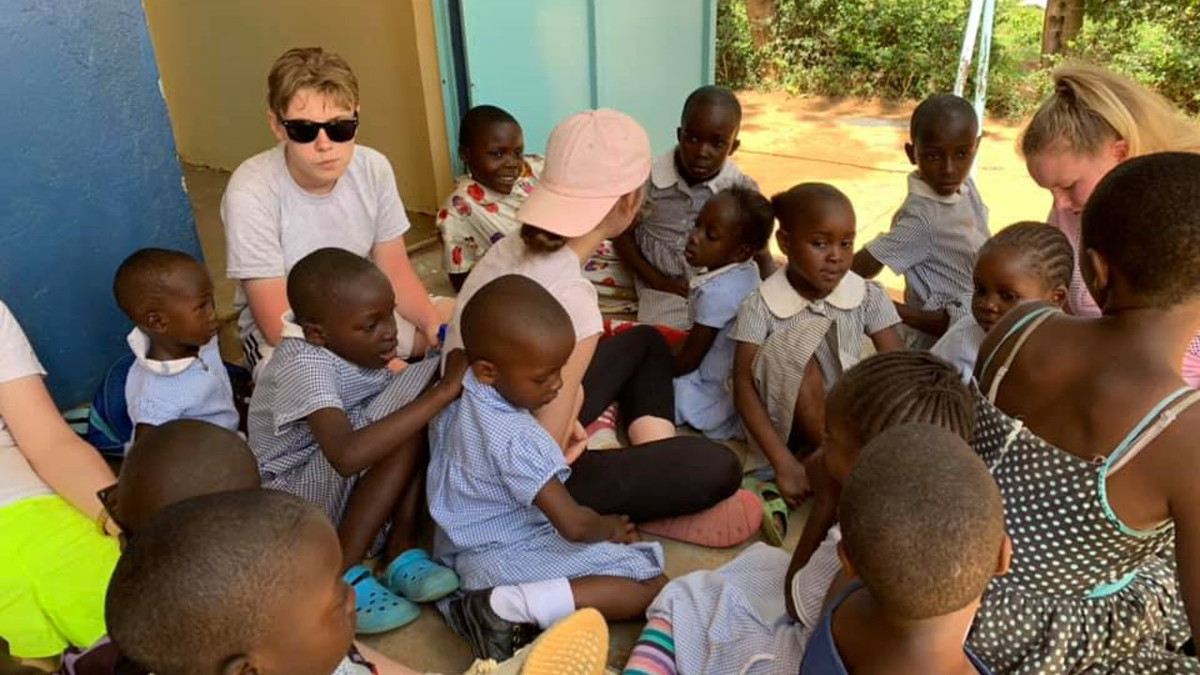 YoCO's Mission is
"To support groups of vulnerable young people aged 14-21 in Oxfordshire through weekly meetings and a structured programme including education, team work activities, health awareness, citizenship, community development, volunteering and fundraising. The aim is to raise their self-esteem and confidence and provide them with new determination to set exciting goals and aspirations."
Oxford Isis Rotary supports the groups in Blackbird Leys. One group travelled to Kenya in February 2020 and a new group starts up in Sept 2020. Faringdon Rotary also supports a YoCO group in Faringdon and Abingdon Rotary supports their local YoCO group.
Some of the young people who take part in the YoCO project later become the team leaders. They are also offered help to update their cvs, prepare for interviews and they are encouraged to volunteer in their local communities.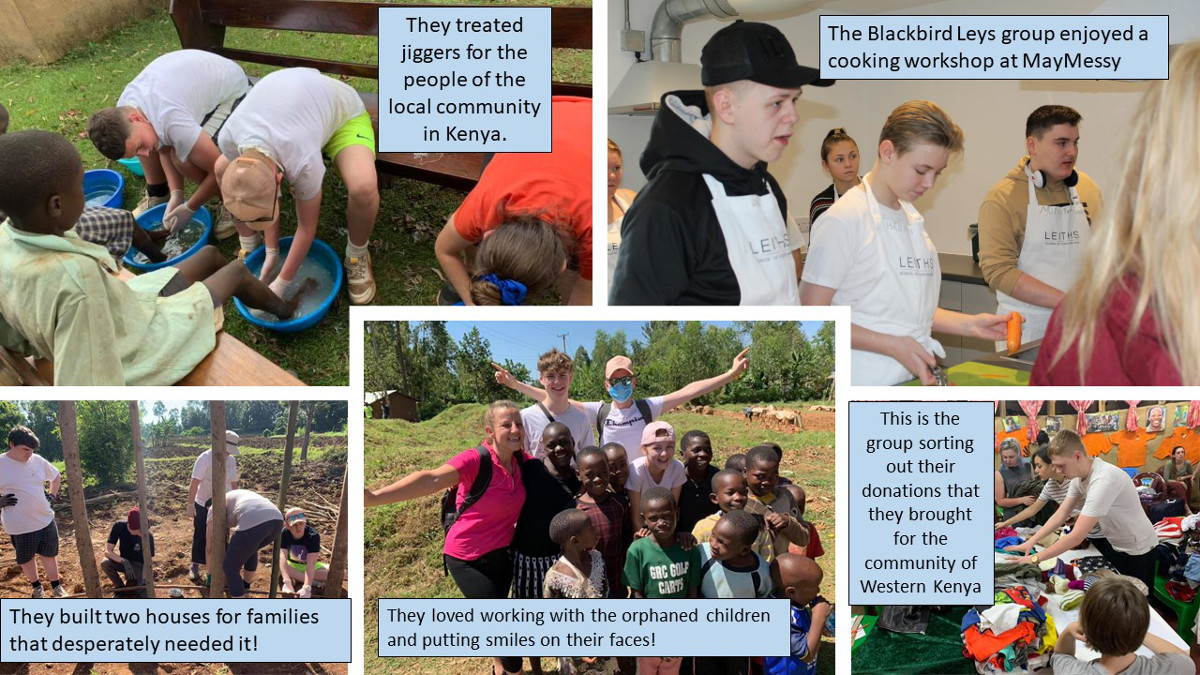 Easthampstead Rotary
supports
Youthline,
a youth counselling service in Bracknell Forest. It provides one to one counselling for young people aged 12 upwards. The charity has a team of over 35 counsellors providing early intervention, aiming to prevent more serious problems arising.
The grant was used to cover the costs of a couple of workshops for the volunteer counsellors, placement students and local school staff to help them work more effectively with young people.
The workshops received great feedback and the quotes and messages of thanks were passed onto the Rotary Club.
"Great learning experience, enjoyed exploring ideas around CBT techniques and Psycho Education for client understanding of self/their world whilst remaining client centered"
"Really useful in understanding depression/low mood and learning techniques to help young person identify when they are sad"

Bourne End and Cookham Rotary
received a grant to build an amazing peace garden at Penny's Corner in Bourne End. The project was supported by many community groups and local businesses as well as by a 'standard' Rotary Foundation district grant. Rotarians designed the garden, ran a poetry competition in the local schools, and provided some of the plants.
The garden was officially opened on 21st September 2019, on World Peace Day. The winning entry for the poetry competition was read out and is now on display in the garden. When club members spoke about the project at our recent district peace showcase on zoom, we also heard that the garden had become a popular venue for socially-distanced catch ups with friends.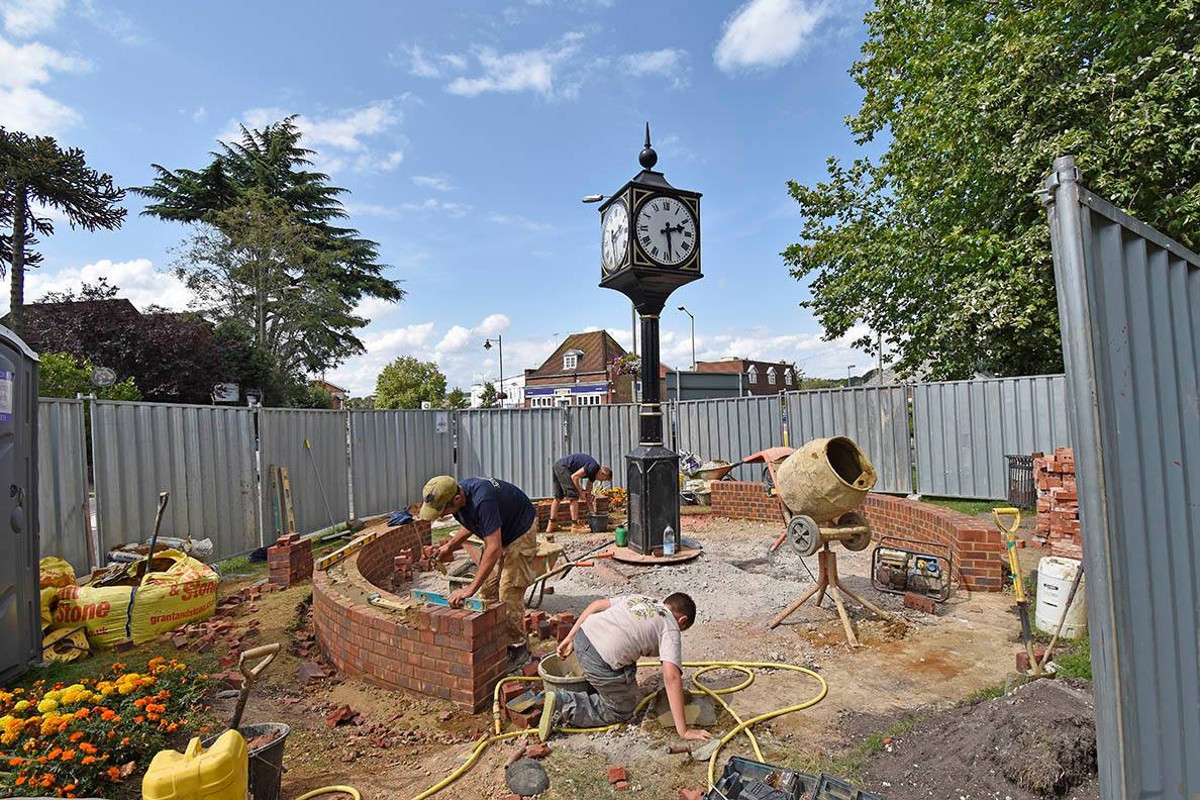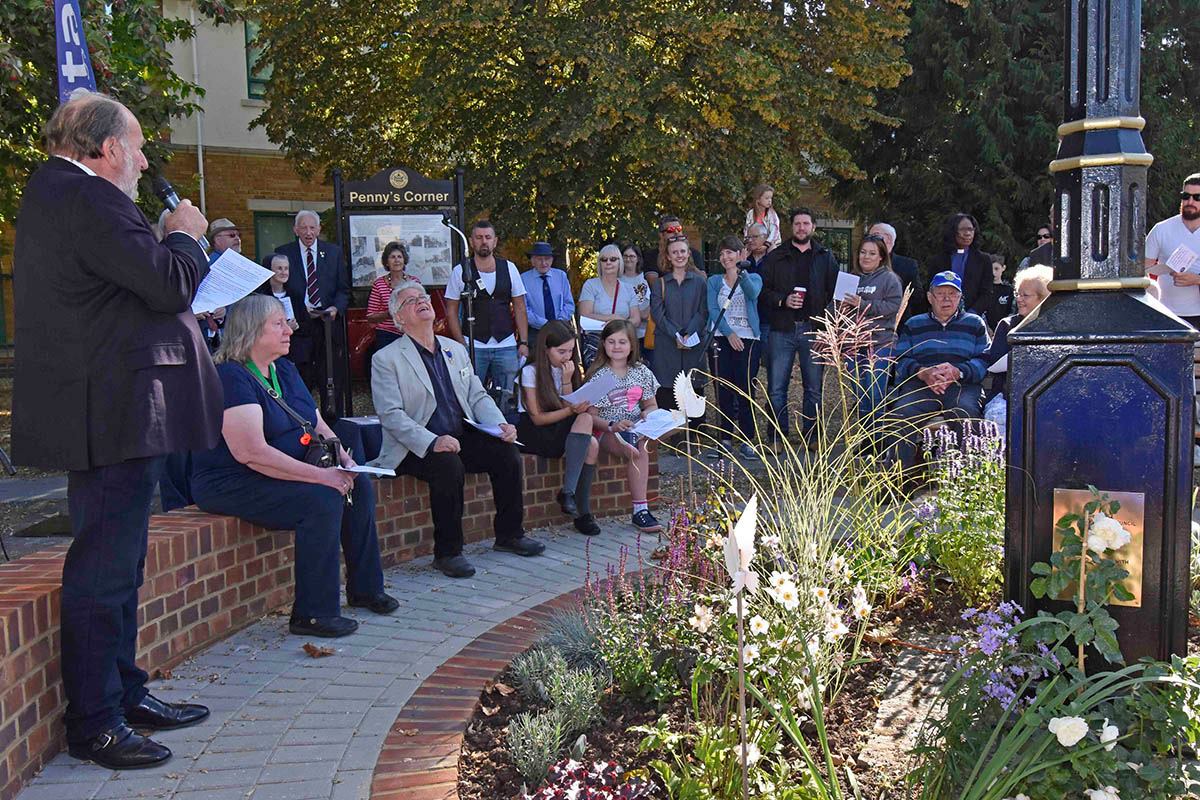 updated 8 September 2020