Music Marathon
Beat the lockdown blues........Raise funds for Charity! A sponsored event with a musical theme.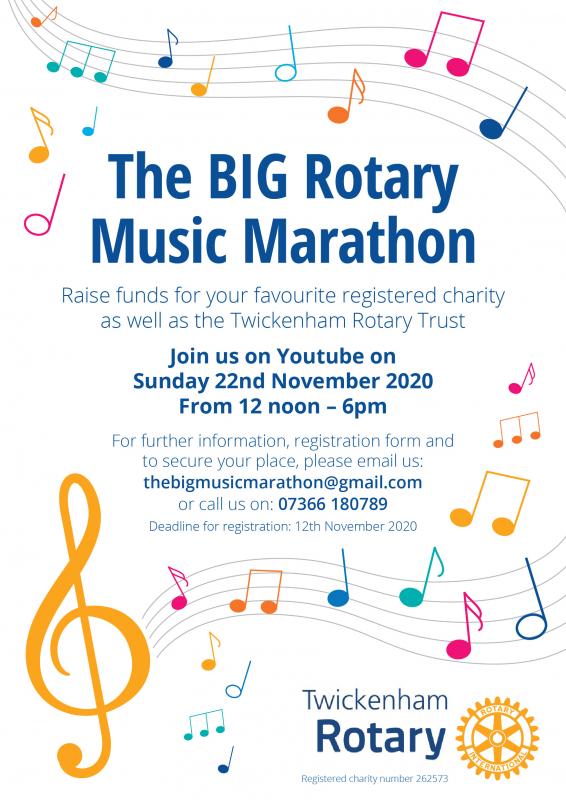 CALLING ALL MUSICIANS!

Twickenham Rotary are planning an online fundraising BIG MUSIC MARATHON on Sunday 22nd November 2020
from 12 noon until 6pm.

Performers should get sponsorship from friends and family to raise funds for their charity of choice .
SO IF YOU CAN PLAY AN INSTRUMENT OR SING - THEN PLEASE SIGN UP!
ALL AGES WELCOME
Please email:

thebigmusicmarathon@gmail.com

or call 07366 180789 to register or for more information.
Deadline for registration 31st October 2020