Youth Competitions
This page provides links to Competitions run throughout the District for Young People.
Even though schools will be closed until the middle of February the District Youth Services team intends that the following competitions should take place: -
Young Artist,
Young Photogtapher,
Young Film Maker,
Young Writer
Young Environmentalist.

The closing date for the submission of entries by clubs to the competition organisers was 31st March 2021 but it has been agreed that in order to help schools the deadline date should be extended to Friday 23rd April 2021.

Entries for Photographer, Film Maker and Writer and where possible Environmentalist to be submitted to the organisers electronically. Arrangements for the delivery of art work for Artist to be arranged with the organiser.
Details of the competition rules and an application form for each competition can be found on the individual competition page together with contact details.
Welcome to the Youth Competitions Pages of the District 1070 website. Here you will find information about the exciting range of Young Persons Competitions we will be running during the course of the year. Do have a browse and see what's on offer.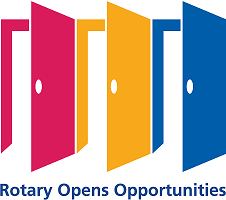 Our theme for the year is 'Rotary Opens Opportunities' and we hope that you will recognise the opportunities on offer to young people in Rotary District 1070. If you would like more information on any of the activities just contact the Rotarian coordinating it. If you cannot find what you are looking for just email Alan Jukes for information on competitions or Maureen Gariff for information about the various projects offered by Rotary as detailed in the Youth Services hand book. We look forward to your participation.
The range of programmes for students and youth offered by the clubs of Rotary District 1070 can change the lives of those who participate. Through these programmes and competitions, young people can:
Earn scholarships,

Travel on cultural exchanges

Help a community through a service project.