Virtual Santa
Come and visit Santa!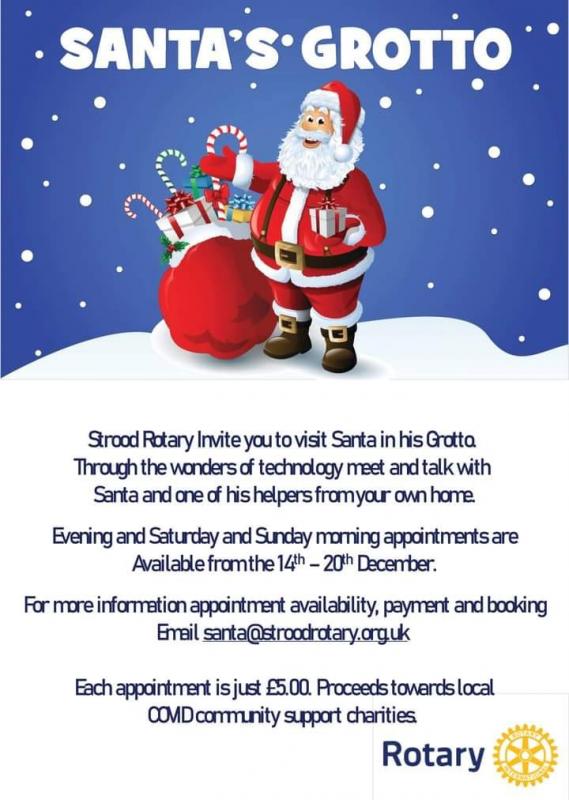 Strood Rotary Club have started taking bookings for the Virtual Santa project and have slots with Santa in the evenings of 14th - 18th December and the mornings of 19th and 20th. If you have young family, or friends that would like to chat with Santa, then drop Santa a line on santa@stroodrotary.org.uk and he will happily take details.
There is a £5 cost payable via PayPal
All money raised will be given to Rotary Charities.