Voluntary and Community Sector Emergencies Partnership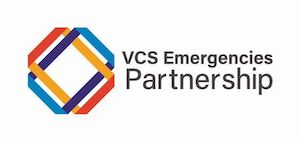 The Voluntary and Community Sector Emergencies Partnership (VCS EP) brings together local and national organisations, including Rotary in Great Britain & Ireland, to deliver a more co-ordinated response to emergencies.
It recognises the crucial role that the voluntary sector plays, both nationally and locally, to support those in need. It does not seek to replace the wonderful work being undertaken by the voluntary sector, but aims to bring the right support to the right people at the right time by working together more effectively.
What Rotary South is doing?
In anticipation of a larger number of small, local requests for assistance and the need for volunteer engagement in the Covid-19 testing and delivery of vaccinations, Rotary South has developed a communications strategy with a network linking all 90 Rotary Clubs within Rotary South.
We recognise that some requests will still come direct to Rotary Clubs from established partners and also via the Resilience Forum which is working alongside the Voluntary and Community Sector Emergencies Partnership. We will, however, endeavour to monitor and record all volunteer activity in a common format.
What's involved?
We anticipate Rotarians may become involved with transportation and delivery, volunteers, specialist training, guidance including funding advice, supporting Foodbanks and mental health and wellbeing support.
For further information, please see the VCS EP Overview Leaflet.
Our Aim
Our aim is to have a District Resilience Officer together with a number of Area VSC EP Co-ordinators and Club VSC EP Leads in each Rotary Club to receive requests for help and action where able.
People of Action
Thank you to all Rotarians who have stepped up to the challenge and volunteered as People of Action to make our Rotary contribution to the Nation's recovery at this time of great need.