Happy New Year
It's 1st January 2021 and now's the time to make our New Year resolutions as we look forward to hopefully a better year ahead. We are all awaiting our Covid-19 vaccination so that we can see our families and mix socially once more. We have hope that the new trade deal will bring us prosperity now we have left the EU. Others live in hope that the Glasgow Climate Change Conference in November will heal the world.
A Time For Reflection
A new year also brings reflection. Looking back on the year just gone, and remembering the good times as well as those bringing hardship and grief. Everyone has their own personal memories. Many Rotarians will regret not being able to meet weekly, but will also remember how Rotary stood proud in volunteering within our communities; we telephoned the lonely; we helped at Covid testing stations, we supported Foodbanks, delivered groceries and medicines and have just started helping with Covid vaccinations.
Lest We Forget
How can we forget 2020? A year like no other we can remember.
We would like to help you reflect on the year just past and also raise some much needed funds for our local community. This is why, on 1st January 2021, we are launching a poetry competion in conjuction with Rotary Radio UK.
Poetry Competition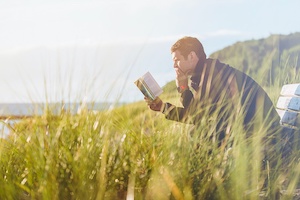 We invite you to submit a poem entitled "Do You Remember 2020?". For inspiration, you may wish to see the poem by Idris Davies entitled "Do You Remember 1926?" - the year of the General Strike.
During the first 3 months of 2021, Rotary Radio UK is promoting our Poetry Competition and will broadcast a selection of poems on radio.
The Entry Fee is a minimum donation of £5.00 but if you wish to donate more then please do. All funds received will go to helping children within our local area.
Entries
Full details of the Poetry Competition can be found on the Rotary Radio UK website including terms and conditions and entry form.
We want to encourage as many entries as possible including non-Rotarians, so please pass the link to this webpage on to your family and friends.
Prizes
There are three prizes of book tokens of £50.00, £25.00 and £15.00. The prizes have been kindly sponsored by Lukehurst Furnishers

(Photos by Ben White on Unsplash)