Tales of a Tour Manager
Thu, Mar 11th 2021 at 7:30 pm - 9:30 pm
CAN'T GET AWAY ON HOLIDAY THEN HERES THE NEXT BEST THING.
The light hearted and humorous tales from European Tour Guide Cherry Mullins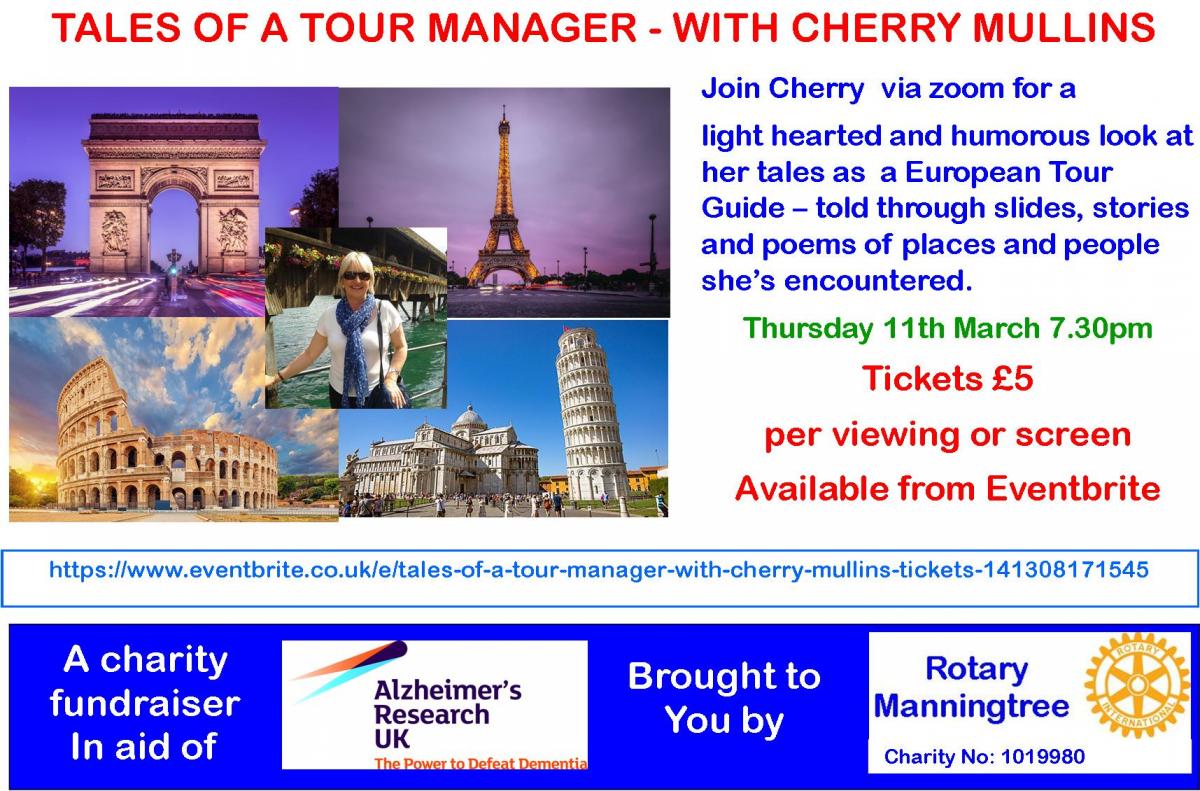 District members please log in for more information.
MISSING YOUR HOLIDAY'S THS YEAR? Then join Cherry Mullins for a light hearted and humerous look at her tales as a European Tour Guide - told through slides, stories and poems of places and people she's encountered.
And Help us raise some much needed funds for Alzheimer's research.