We're teaming up with Visit Staines, along with a number of health, wellbeing, mindfulness and fitness organisations from the local area to give the public an opportunity to meet them and offer their solutions to providing healthy active lifestyles.

COVID-19 has given us all an awareness of our health and wellbeing. This will be a great day to find out more about keeping healthy.

We want you to join our day and take advantage of the free tests, see the demonstrations and hear healthy living talks. See the Boot Camp and Yoga training demonstrations. Enjoy an authentic Indian take away, bungie trampolines, and a DJ.
The Thames Club and Hot Yoga Club, who are one of our lead sponsors, will be running FREE bootcamp and yoga sessions throughout the day. They welcome anyone to come and join them. Click here to register and book your space in advance so they know who is coming along.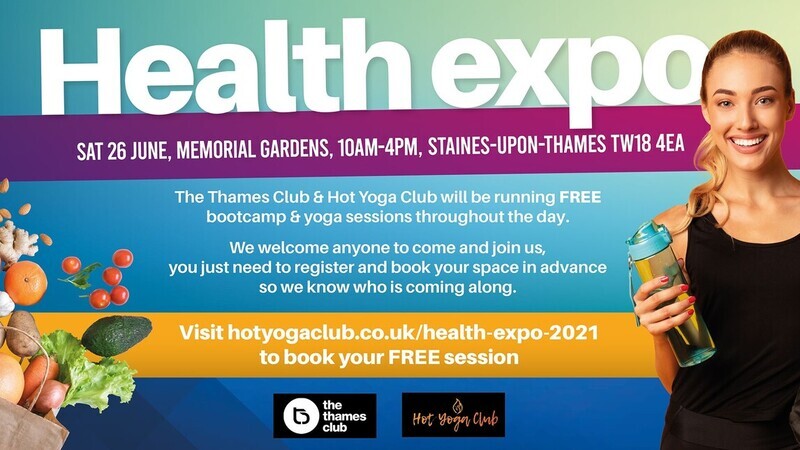 "It's like an MOT for Humans".

There is also a limited supply of free sports water bottles.