Programme and Speakers' Information
Registration Link for Saturday
Jason Hicks

'The Pandemic at the Chalkface'
Jason Hicks has been headteacher at Islwyn High School since January 2021, arriving at the height of the pandemic and to a school in lockdown on his first day (and for almost all the Spring term, 2021).
The current academic year is his twelfth as a headteacher and he has previously led Cwmbran High School in Torfaen and Hawthorn High School in Pontypridd.
---
Lowri is the presenter of S4C's coverage of the World Rally Championship and is the current host of the ITV television series Helimeds. She also presented the teenage magazine programme Uned 5, with one of its features showing her becoming one of 80 people to travel to the Wreck of the RMS Titanic.
---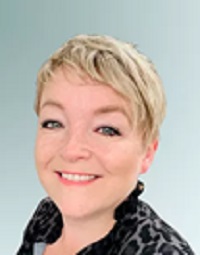 Sarah Smith
The Breck Foundation
Sarah travels around the UK delivering presentations for the foundation. A former newspaper journalist, she has three decades of experience in publishing and editing,
The Breck Foundation was set up in 2014 in response to the tragic murder of Breck Bednar, a 14-year-old Surrey schoolboy who loved science, computing and gaming.
---
Gloria Barnett
'The Weird Fish Lady'
Scientist, author and presenter, Gloria is also a master scuba diver, sailor, and filmmaker. She takes a video camera underwater when diving and enjoys editing her original films of bizarre and fascinating marine life.
She explains the world of oceanography in non-scientific language, making it accessible to the general reader
---
Barbara Wilding, CBE, QPM
Former Chief Constable of South Wales Police, the first woman to hold the post. Metropolitan Police as Deputy Assistant Commissioner and served as Director of Strategic Resources and Specialist Operations. Here she commanded the Security and Protection Directorate which included protection of ministers, Royal Family, Special Branch, Heathrow Airport, covert intelligence and the specialist firearms unit.
Wilding was appointed Chief Constable of South Wales Police on 1st January, 2004. She was appointed Commander of the Order of the British Empire (CBE) in the 2006 Birthday Honours.
---
Sarah Dickins

(TBC)
Sarah Dickins is BBC Cymru Wales' first Economics Correspondent and one of the country's most experienced journalists. Sarah's experience and in-depth understanding mean that she brings added context and insight to her work.
Sarah is used to being ahead of the game.
She was the first woman Industrial Correspondent on television in the UK when she took on that role for BBC Cymru Wales. She also launched BBC2's Working Lunch with Adrian Chiles, BBC Radio Wales' first phone-in, the Sarah Dickins Show and the business programme BBC Wales@Work. With that programme, Sarah won three prestigious awards from the Work Foundation.
---
Showcase Presenters See Main Programme link Above
Luke Simon, "School in a Bag."
Steve Bolchover, "The Environment Centre", Rotary Swansea
Tony & Lynn Churchill "OK Our Kids" presenting their "Watch Out" Book
Amy Meek, "Kids Against Plastic."
---
Beverley Davies
Beverley Davies is a Welsh soprano. She was trained by Martin Hodson MBE and was a member of the Coleg Gwent Chorale. She often made guest soloist appearances with the choir singing in summer concerts and several Requiems. During these performances, Beverley showed her versatility with a wide and varied repertoire, including songs from musical theatre, opera, and popular music. Her vocal interests are broad and encompass several languages including Welsh, Italian and German.
Beverley looks forward to entertaining you.
---