Derek Smith, 19th January 2022
I am very pleased to tell you that, after some Covid induced delays, the Global Grant application for support of the new Thames Hospice in Bray, Berkshire has been approved by Rotary Foundation.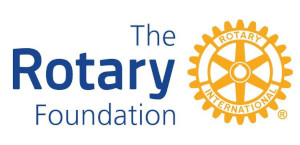 The total value of the project is US$59,605 and will finance the upskilling of 8 Health Care Assistants to become Nursing Assistants (one rung below full formal Nursing Qualification), and to train one Senior Palliative Care Nurse to become a Prescriber Nurse, able to prescribe pain-killing and other palliative drugs to help alleviate patients' harrowing End-Of-Life suffering. This latter training is especially important as it benefits both the patient and their friends and relatives. While Thames Hospice has been an important local support source for many years, the Covid pandemic has emphasised the vital part played by this and similar organisations in the local community, and we are very pleased to be able to provide this support to ensure the continuity and enhancement of the services provided.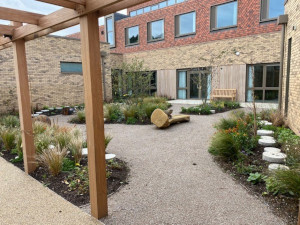 This grant has been achieved with support from 25 clubs within Rotary District 1090 across the Thames Valley, a substantial donation from two German rotary clubs to fulfil the Rotary Foundation requirement for an international partner club in all Global Grant projects. This was matched by a grant of $15,000 from the District 1090 Foundation funds and a grant of $12,000 from Rotary Foundation head office.
The project will take approximately one full year to complete from a starting date in March or April, with initial training then followed by a period of on-the-job experience and evaluation before formal recognition of the higher status. We will be working closely with the management team at Thames Hospice through a small team representing Rotary to monitor the progress of the developments and to report back to our stakeholders.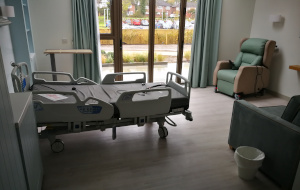 Usually, Rotary Foundation grants are sought for outbound projects, with the Rotary club in Great Britain & Ireland supporting works in another country. The Thames Hospice Project is an example of a an "inbound" Foundation Grant supported project, which is perfectly valid provided that the International Partner rules are fulfilled and the minimum project base funds are in place.
Many thanks to all the Rotarians and friends of Rotary for your support and encouragement during the generation of this application. Now the real work begins so as to reap the benefits of this funding.
If you have any questions relating to this project, please do not hesitate to contact either Derek Smith, RC Cookham Bridge (derek@cookhamrotary.co.uk) or Alan Clare, RC Ascot (alan.clare@btinternet.com)