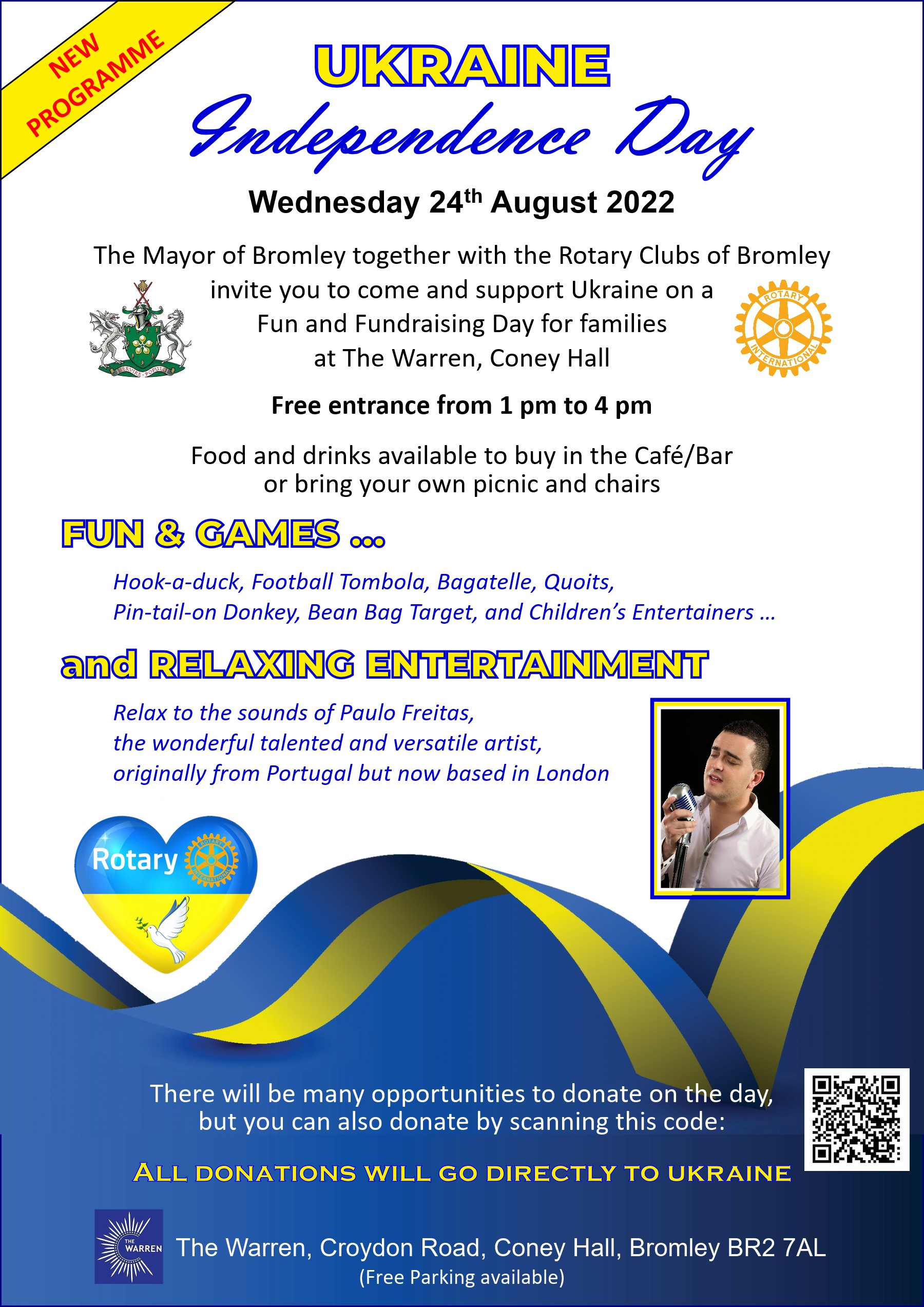 The unfolding tragedy in Ukraine is heartbreaking to see on our TV screens and social media. Daily we see people struggling without food, water, shelter and medical assistance. It is vital that we do all we can to help improve their situation.
In response to the humanitarian crisis, Bromley Rotary Club (in conjunction with the Mayor of Bromley and other Rotary Clubs) is organising a Fun and Fund Raising Day at The Warren on Wednesday the 24th of August.
This is an opprtunity for members of the public to donate towards Rotary's general effort to provide humanitarian aid whilst at the same time enjoying a fun day.
Our collection will be routed through the Rotary District Ukrainian Refugee fund, where it can be rapidly deployed to the areas most in demand. Whether it is for Shelterboxes, food, transport, medical supplies, rest assured that our support will go where it is most needed, delivered on the spot by local Rotary Clubs.
Rotary are directly supporting humanitarian aid for Ukrainian refugees by using the extensive network of local Rotary Clubs in the areas closest to this conflict.
**********
As you are probably aware, 100% of your donations go directly to supporting the need - there are no admin costs.
Thank you for your support. It is truly appreciated.