RGB&I Communications Team, 29th March 2022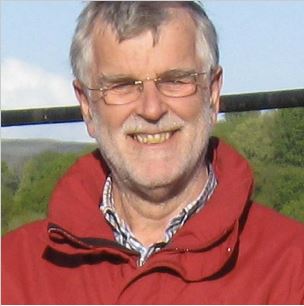 Martin Andrew of Haddenham & District Rotary is being honoured by Rotary International in Great Britain and Ireland with a prestigious Champions of Change award.
Held annually, Champions of Change are part of Rotary's Champions Awards, which recognises unsung heroes whose volunteering efforts have had a huge impact on people's lives both at home and internationally.
This year's winners will accept their awards at Volunteer Expo Live – the UK's national volunteering show that is being held at the NEC in Birmingham on the 6th and 7th of May.
Martin was a founding member of Haddenham and District Rotary in 1987 and has diligently served Rotary ever since, serving as President of the club twice in 1992 and 2017.
In the midst of the COVID-19 pandemic in March 2021, it was requested that someone take the lead in establishing the pharmacy-led vaccination programme for the area in which Haddenham and District Rotary was located and, of course, Martin stepped up to the plate.
Martin subsequently recruited and trained over 100 volunteers including other Haddenham and District Rotary Club Rotarians, and managed the volunteer rota.
Under Martin's stewardship, the team of volunteers delivered up to 400 vaccinations each day since the facility opened and did all this with a maintained morale and commitment encouraged by Martin.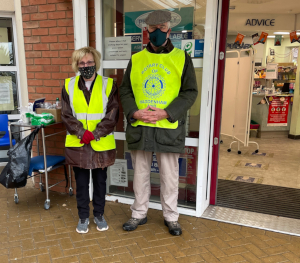 The search for this year's winners was carried out across Rotary's vibrant network of over 1,600 Rotary clubs, with Rotary members and also members of the public having their extraordinary work recognised. This ranged from alleviating food poverty for disadvantaged families during the COVID-19 pandemic to bringing a community together to help the homeless.
Nicki Scott, leader of Rotary International in Great Britain & Ireland, commented: "What Martin managed to achieve through the vaccination programme is truly inspiring. Through his organisation and unparalleled commitment, he served his community diligently during a very challenging time.
"Martin's ability to motivate a team of volunteers to give thousands of hours for a good cause is something we should all aspire to emulate and when the people of Haddenham look back on these past couple of years, they will especially remember the effort Martin and his team put in to bring us out on the other side of the pandemic."
The Champions Awards is about giving those who pioneer, lead and support some amazing volunteering projects the recognition they deserve.
Nicki added: "The selfless and truly life-changing impact of our champions really demonstrates how we can make a difference and touch people's lives.
"Rotary is certainly a place where people can turn their passion and ideas into lasting change. There are so many heroes out there and to them I say 'thank you and keep doing what you're doing'."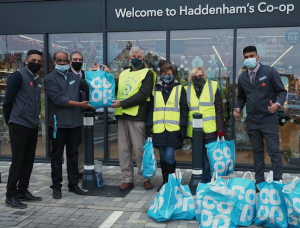 Martin added, "It is most gratifying that all the work of our volunteers has been recognised. Clinics are still running at the pharmacy but at a lower level until the next roll-out of vaccinations.
Martin will receive his award at the Gala Awards Ceremony as part of Volunteer Expo Live. For more information on how to get your free ticket for this exciting event visit the Volunteer Expo website: www.volunteerexpo.co.uk/visitors
To read more about Rotary's Champions Awards visit https://www.rotarygbi.org/champions-of-change-winners-2022/