Karen Eveleigh, 10th August 2022

Rotary clubs across the Thames Valley have supported Ukrainian families as they have arrived in their communities over the last few months. Many clubs have taken advantage of a new grants scheme from the Rotary Foundation, Rotary International's charity, set up specifically for support of Ukraine and Ukrainians.
Here are just a few recent examples.
Members of Easthampstead Rotary have supported an initiative by The Cowshed in Wokingham. The Cowshed is an established charity, supporting families in the area who might need help with clothing or other items. As explained by Becky Russell, the Referrals Manager at The Cowshed:
"Initially the refugees are provided with a welcome pack containing towels, toiletries, sanitary products and other essentials including cuddly toys and colouring books and pens for children for when they arrive. We then follow this up with one of our referrals if required whereby they can come to our Hurst or Reading referral centre to choose clothing and other items they need to help them whilst they settle in and get established.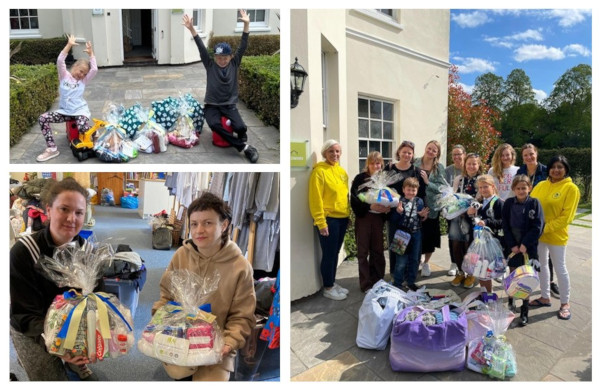 "The welcome packs cost the charity approx £30 to produce and are delivered in a beautiful bouquet style. 576 packs have been provided thus far and more are being requested. The packs have been well received by families experiencing unimaginable disruption and heartache. A follow up referral typically provides a week + worth of clothing, underwear, socks, bedding etc and costs the charity on average about £35 and is provided in our handmade referral bags produced by our craft ladies.
"Thank you so much for the lovely welcome packs. My guests were so overwhelmed that they cried -they just cannot believe the kindness of everyone in the UK -it is just so amazing."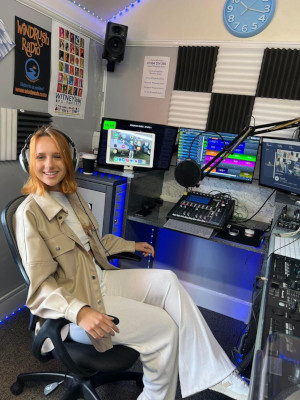 Witney Rotarians are supporting a twice weekly drop-in session organised at the Methodist Church in the centre of town and supported by St Mary's Church. There are approximately 120 Ukrainians in and around Witney and the local Volunteer Link Up is helping with transport arrangements for Ukrainians to attend these information sessions. The club is also supporting additional social activities being run for children and families through the school holidays.
Witney Rotary has also supported a Ukrainian show on the local Windrush Radio. One club member is a presenter and whether Alisa is an experienced radio presenter or this is a new experience, she certainly looks happy in the studio and she is presenting a fortnightly show.
Members of White Horse Rotary Faringdon are focussing on school uniforms. They have been able to help with the costs of uniforms and shoes for 13 students who have arrived in the area. The club is partnering with Sanctuary Faringdon and with the Shrivenham Refugee Support Network, a new group set up in response to the war in Ukraine and the arrival of Ukrainian refugees. There are over 50 refugees in the area so far and more are expected.
Oxford Isis Rotary has long-established connections with Bladon Primary School. The school has just one student from Ukraine so far, but the club was able to help with the costs of additional teaching support and an ipad, so that Alisa could learn English and engage with her classmates.
As explained by one of her teachers:
"Alisa has quickly become part of our school community and the additional resources and time we've been able to give her, thanks to the Rotary grant, have really helped. She volunteered to be a playground leader, supporting younger children, writing her application letter initially in Ukrainian and then having help to translate it into English. Alisa also loved having a part in the school play as a cheerleader with her mum and sister coming along to watch on both evenings"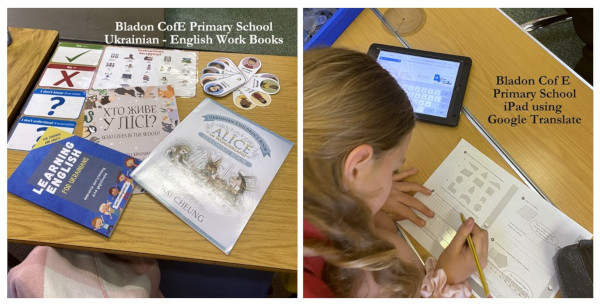 Both Misbourne Matins Rotary and Wallingford & Didcot District Rotary have supported English language classes for adults and young people. Their grants have been used to purchase books and pay for teaching and venue hire.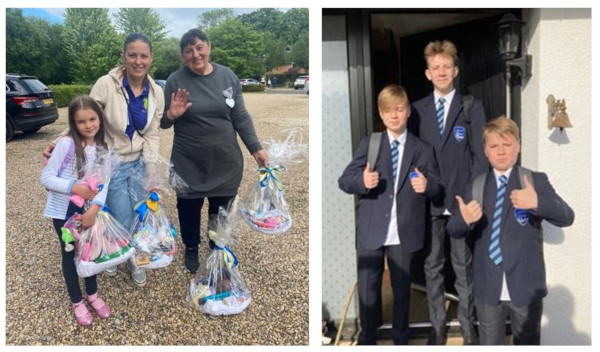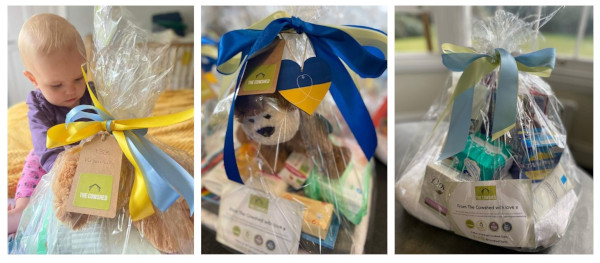 More stories to follow in the next few days.
Listen to the interview with Maryna Dolzhenko, a Ukrainian Rotarian, Cardiologist, member of the International Rotary Fellowship of Healthcare Professionals.
For Rotarians in the Thames Valley: read the RGBI Taskforce bulletins on the International pages.