Rotary District Young Musicians Competion Final
Sunday March 12th 2023 at the Dixie Grammar School
A highly impressive group of talented youngsters from around the East Midlands competed in the Rotary District 1070 Young Musician Competition finals. What a great mix of styles. Bass-man William opened for the Juniors with a powerful, funky version of James Brown's "I Feel Good".
What a great rocking opening. Micah entertained on the piano and Constance impressed greatly on the clarinet, section winner Harriet, rounding up the Juniors, gave us the sweetest rendition of Elgar's Chanson de Matin.
In the vocal section, Bella impressed, not only with her voice but the personality she brought to bear upon the songs that she made her own. The Bench mark had been set for the others to emulate and they didn't disappoint.
The Intermediates set about showing what they can do. Ava (cornet), Suzanne (Alto Sax), Rebecca (Piano), Rhian (Piano), Mays (Piano) brought a variety of textures and subtleties, demonstrating the talents that brought them this far in the competition. Alto-Saxophonist Baker Mbogo was the crowd-pleasing winner of this section, playing with maturity beyond his years.
And so to the Seniors. The standard was every bit as exceptional as we hoped. Celeste (Trumpet), Miles (Flute), Rica (Piano), Evie (Clarinet), Joshua (French Horn), Nathanial (Trombone) and Emily (Vocal) gave some splendid recitals, none more so than pianist Filipe who impressed with pieces by Haydn and Mendelssohn, played completely from memory! Heidi was the popular winner of the vocal section, definitely one for the future!
What a great day! Thanks everyone, the musicians, hosts Dixie Grammar School and the Rotary team that helped make it a day to remember.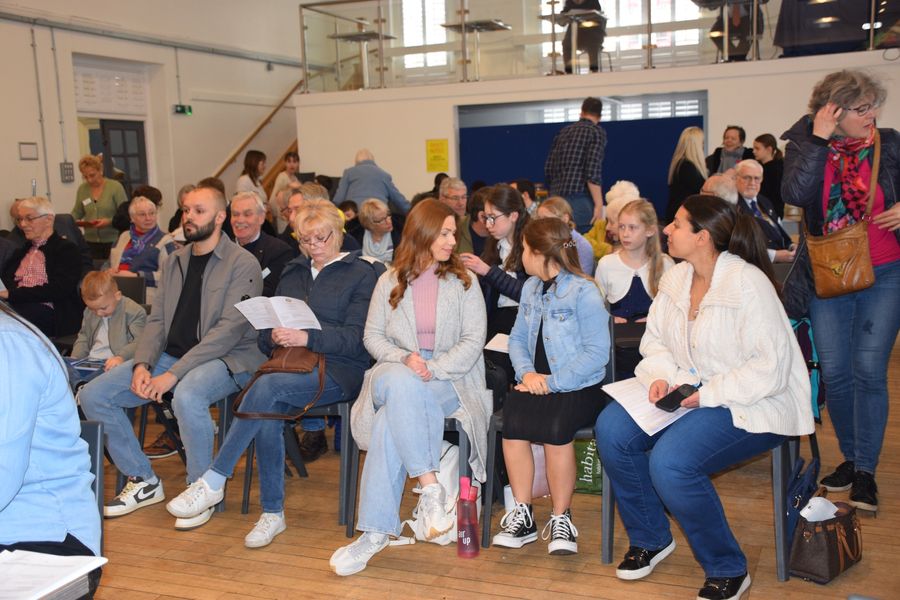 The audience has arrived and there is an air of nervous expectation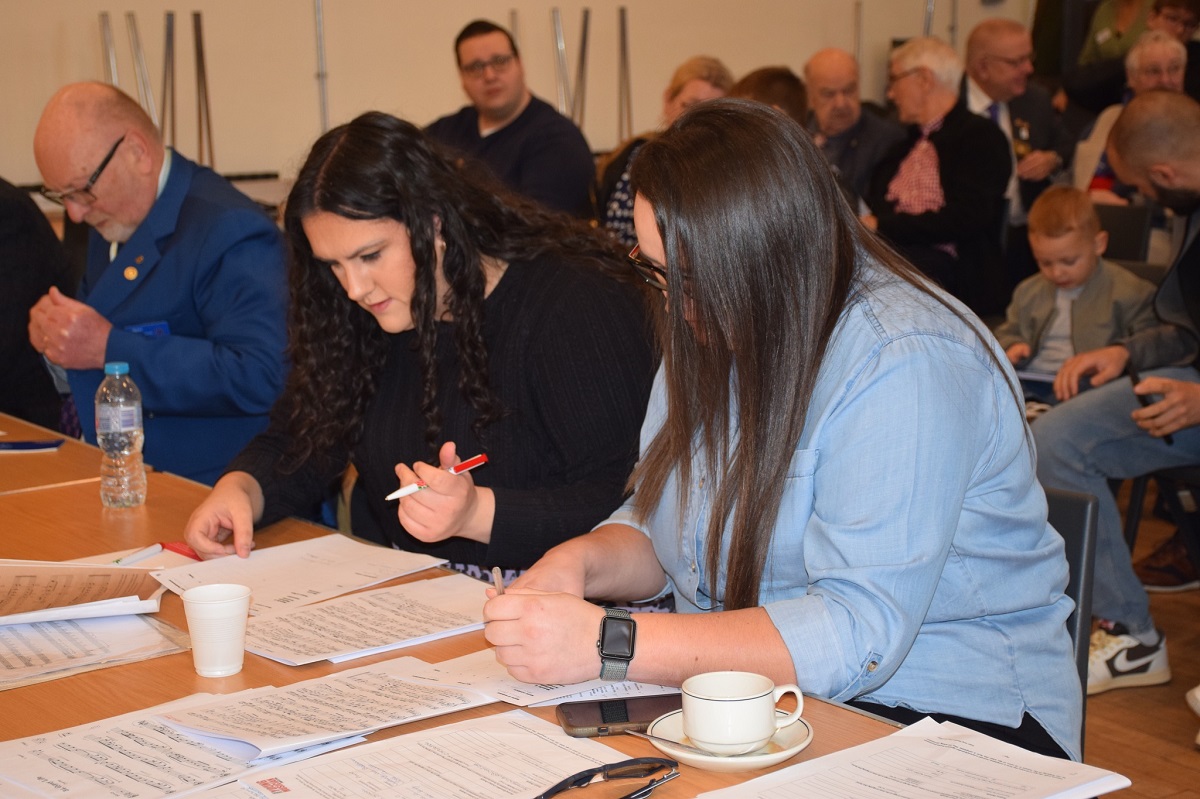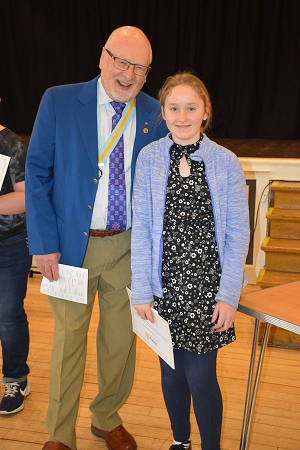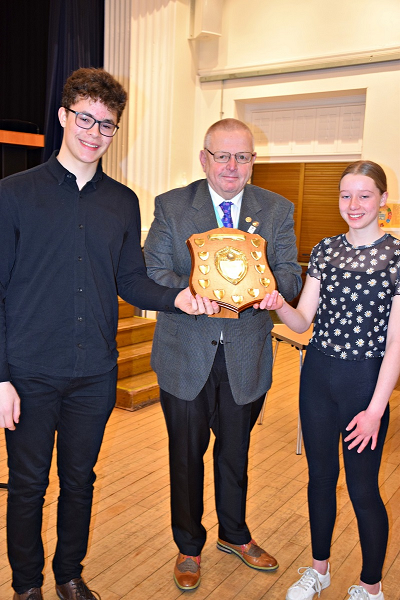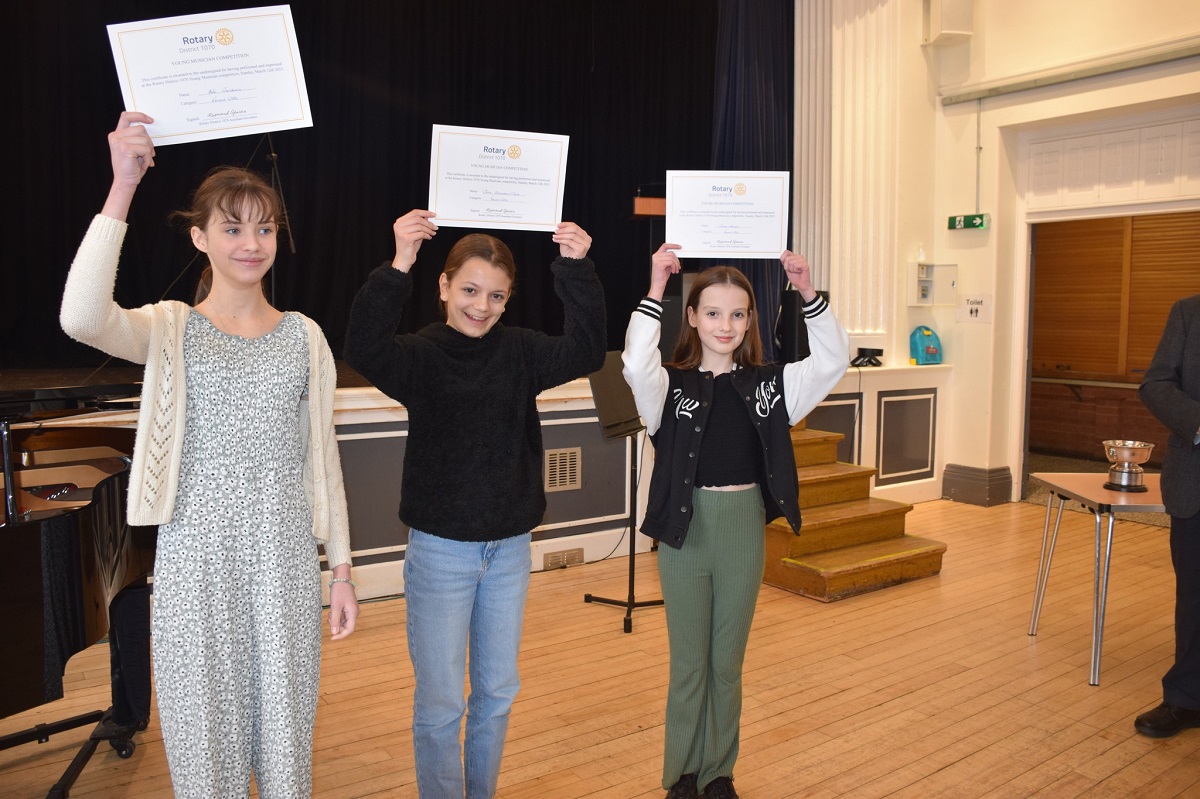 We won the Cup - opps sorry - Competition.