Santa Fun Run plus 5km/10km timed run 3/12/23
Sun, Dec 3rd 2023 at 9:00 am - 1:30 pm
Rotary Club of Medway is once again hosting a 5km and 10km running event and a Santa Fun Run in Chatham Historic Dockyard. To enter the Fun Run or the 5k/10k athletic event go to event details and click on the relevant link.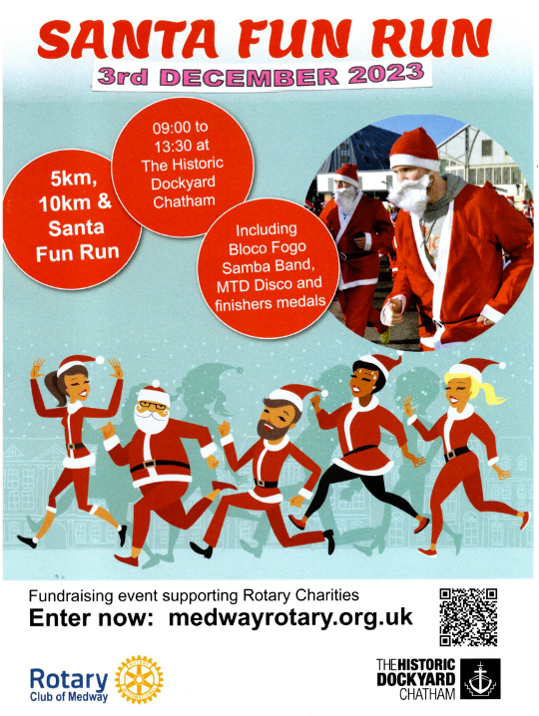 Contact Geoff Harvey about this page:
back to page above this...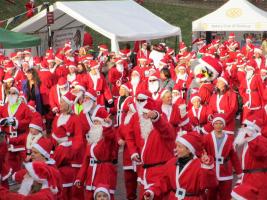 Santa Fun Run
back Santa Fun Run