Home | Meetings and Events
Club meetings start at 1930 unless specified.
Wed 22nd May 2013 Speaker Evening

Linda Davidson,from When You Wish Upon A Star, a charity specialising in making dreams come true for children with life threatening illnesses.
Wed 29th May 2013 Robinson's Brewery Trip

No normal Club meeting tonight. Instead there is a trip around Robinson's Brewery, and a sniff of the barmaid's apron to follow! Further details from Richard.
Wed 5th June 2013 Speaker Evening

A presentation on the Heatons Open Gardens event that was held last month.
Wed 12th June 2013 Speaker Evening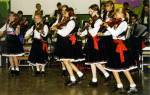 A return visit from Fosbrook Folk Education Trust. The project is based at Banks Lane Junior School and provides music, dance and song opportunities for young people in the North West of England.
Wed 19th June 2013 Club AGM
A review of the year just ending
Wed 26th June 2013 Club Assembly

The President and Officers for the new Rotary year are inducted, and committee chairs present their plans for the year for the Club's approval.