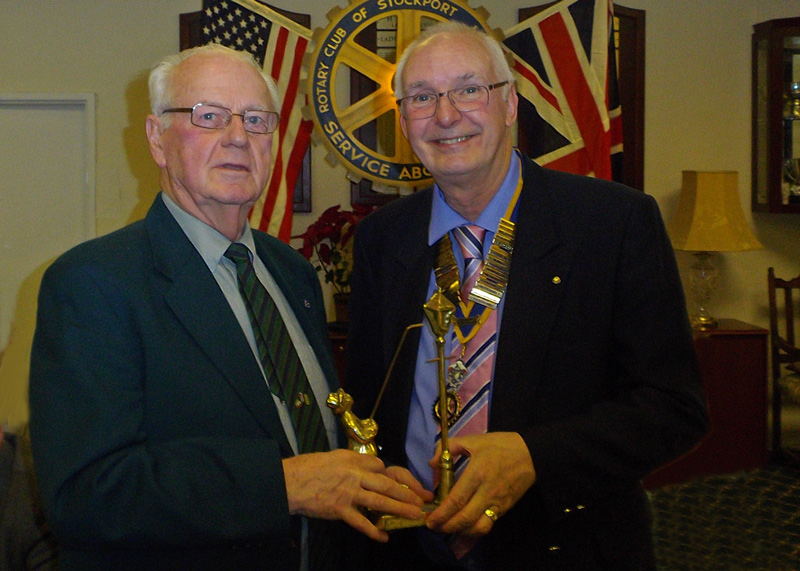 At our last meeting in February,
Eric Patton was awarded the
Presidential Lamplighter Award,
for the outstanding work in organising the recent
Paul Harris Fellowship awards evening.
---
Youth Speaks 2014
Pictures from this event can be seen and downloaded from our Flickr page at:
http://www.flickr.com/photos/117247774@N04/
---
We are a very active Rotary Club, always keen to have new members join us. If you would like to know more about Rotary, feel free to browse the links on this website. If you would like to know more about our Club, then contact us using the link above, and we can hopefully answer any questions or arrange to meet.

In the next 30 days...
Social Media...
Follow @RCSL84
Rotary Club of Stockport Lamplighter