Join Rotary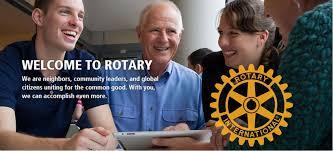 Join Rotary
Rotary International is the world's largest service organisation for business and professional people with over 1.2 Million members world-wide operating in 168 countries. In Great Britain and Ireland, there are about 58,000 Rotarians in 1,845 clubs, helping those in need both locally and internationally. We have fun and enjoy great fellowship. It is a fulfilling role.
Rotarians get involved as much or as little as their time will allow.
For some basic information about Rotary, click on this link: http://www.rotary.org/en/Members/NewMembers/RotaryBasics/Pages/ridefault.aspx or better still, come along to one of our meetings and see for yourself how you can get involved and really make a difference. To contact our Secretary, Iain Fraser by email click here .
---