Social Events
Cardiff East holds its first ever Burns Night on 22nd January 2014 at the New House Hotel and here the Piper, Archie McCaffer gets the proceedings underway with a medley of Scottish music played of course on the Bagpipes.
An important part of Rotary life is fellowship and the social activities of the Club. Having unavoidably missed Christmas Dinner the Club decided to hold a Burns Supper in January. This was a new venture for us and quite a lot of research was undertaken to hold a Burns Night adhering in large measure to the traditional Scottish event first held in Greenock in 1802.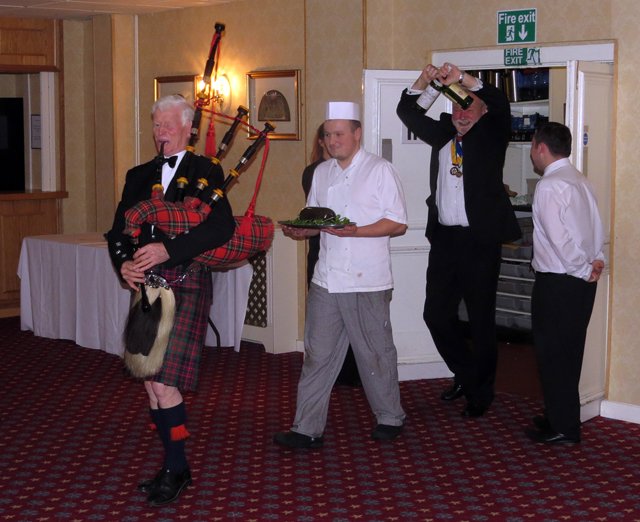 The haggis is piped in as a procession of Piper, Chef and whisky carrier make their way to the gathered assembly waiting expectantly for the main course.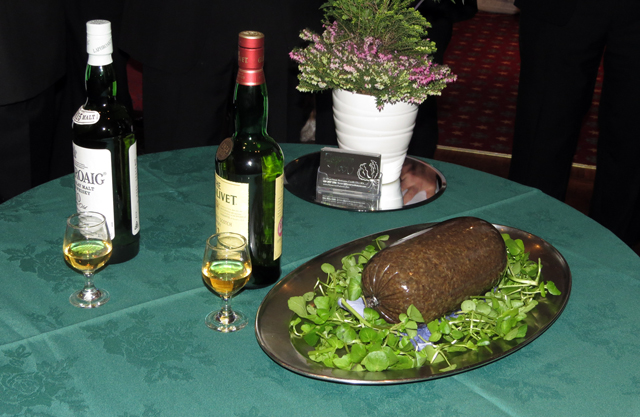 And right the haggis has arrived accompanied by the tots of whisky to be consumed in one swallow by Piper and Chef much to the amusement of the assembled throng.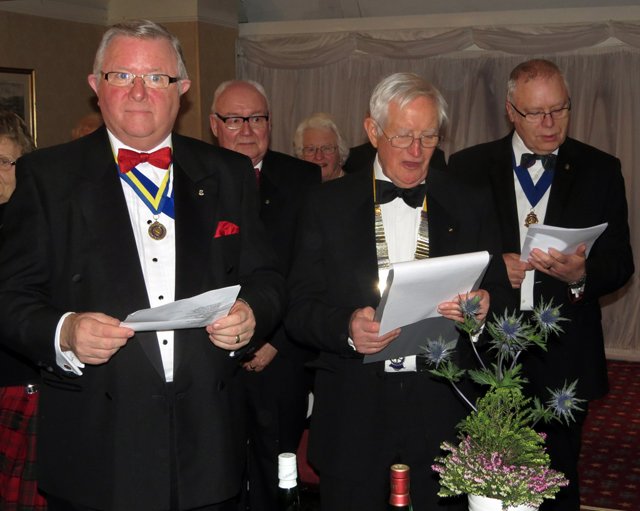 Now the famous "Address to a Haggis" by Robbie Burns is recited by eight Club members with maximum participation and a verse each. President Arthur commences the recitation. The evening was most enjoyable with recitations, some doubtful jokes and the singing of Burns' famous love song by Eleri, friend of President Elect Neil - "My love is like a Red Red Rose".The evening was rounded off with Burns' most famous "Auld Lang Syne".