End Polio Now
Polio must be wiped out to make sure no child falls prey to this paralysing and sometimes fatal illness. In 2016 only Afghanistan & Pakistan remain endemic with the polio virus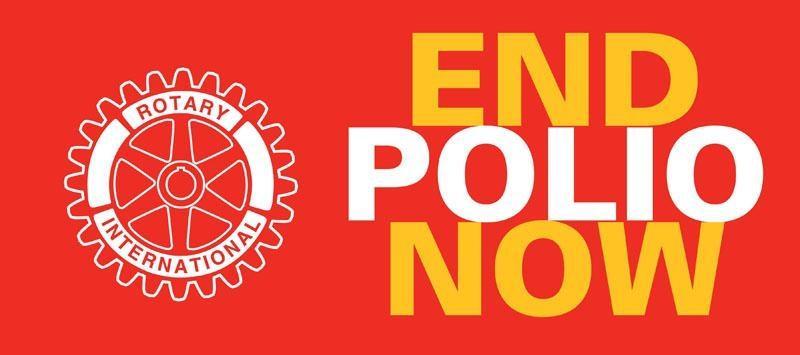 In 1979 Rotary clubs took on a project to buy and help deliver polio vaccine to more than six million children in the Philippines.
In 1985, Rotary International launched PolioPlus, the first and largest internationally coordinated private-sector support of a public health initiative, with an initial pledge of US$120 million.
In 1988 Rotarians raise US$247 million for PolioPlus, more than double their fundraising goal of $120 million. The World Health Assembly passes a resolution to eradicate polio, setting up the launch of the Global Polio Eradication Initiative.
From 2013 to 2018, every US$1 Rotary commits to WHO and UNICEF in direct support for polio immunization will be doubled (up to us$35 million per year) by the Bill & Melinda Gates Foundation.
The goal of a polio free world is tantalisingly close. Wild polio virus type 2 has been eradicated and there have been no cases of type 3 for two years. Only in Pakistan and remote parts of Afghanistan is the Wild Type 1 polio virus circulating.
The World Health Organisation has removed Nigeria from the list of polio-endemic countries. In addition to the notable progress in Nigeria, no new cases of polio have been reported anywhere in Africa since August 2014. Experts strongly caution that it is too soon to fully celebrate. Nigeria needs to go an additional two years without polio to be certified polio-free. Funding and support for high-quality immunisation campaigns and surveillance activities will be key to sustaining current gains.
Pakistan is now the main focus. There is now the political will and civic society support but polio eradication there hinges on Rotary involvement - in advocacy, fund raising and mobilisation.
Latest position for 2016 (as at 14 April 2016)
Just 8 cases in Pakistan compared with 22 at this time last year. A recent report shows that the cases are confined to fewer districts in Pakistan and the percentage of WPV in environmental samplpes ahs halved.

2 cases in Afghanistan compared with 1 at this time last year.
Final position for 2015
74 cases were reported for 2015 compared with 359 cases in 2014.
There were only 54 cases in Pakistan compared with 306 cases in 2014.
There were 20 cases in Afghanistan compared with 28 cases in 2014.
Nigeria is now polio free.
There have been no cases in any of the 6 non-endemic countries that had cases in 2014.
Find out more at
endpolio.org