Children in Need Collection
Rutherford, supporting 2018 Children in Need, collected a record amount with the help of a Dalek and many others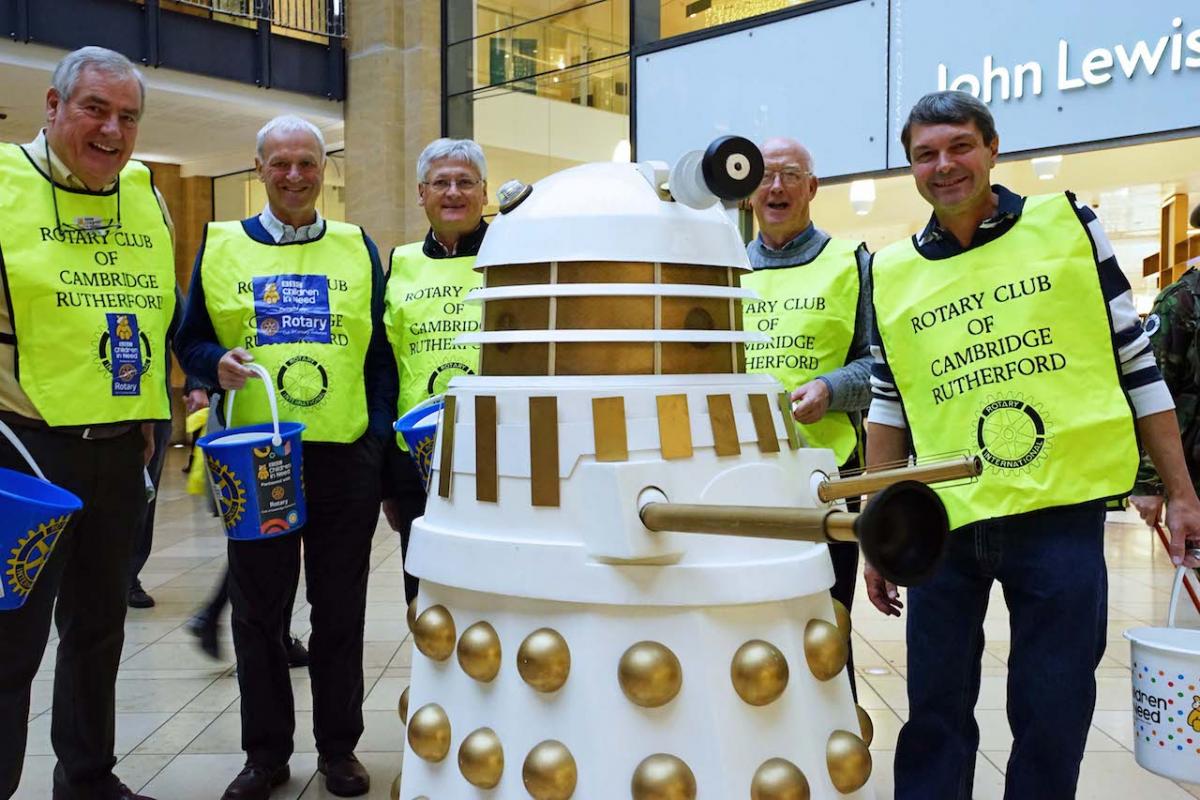 Cambridge Rutherford has been collecting for Children in Need since 1985. In November 2018 it was held in the Atrium of the Grand Arcade in Cambridge (pictured above - Rutherford members Richard, Charlie, Mark, David and Simon with the Dalek).
Rutherford members collected on Friday 16th and during the afternoon of Sunday 19th November, and with great support from Radio Cambridgeshire, musical entertainment groups and Dr Who characters, we raised £2,857 for Children in Need.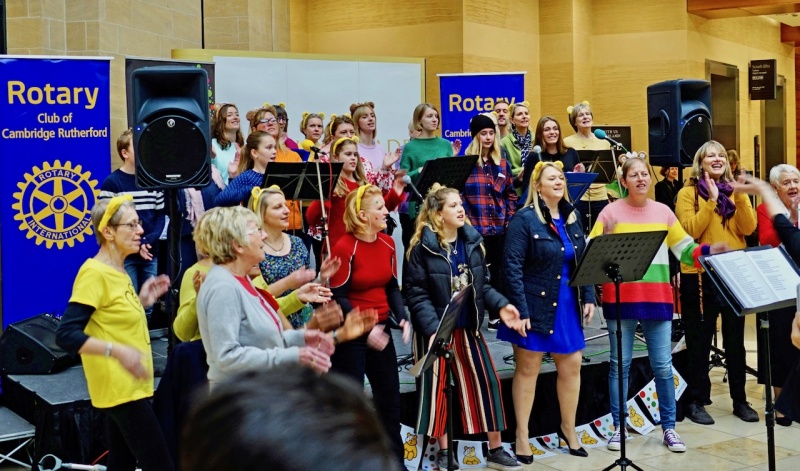 On Friday we had a mixture of entertainment comprising: The Cloud Nine Community Choir (pictured above), Liz Monroe playing the saxophone, Hannah Sherry on the cello, The Strumpsters - a ukulele group, a Dalek and Dr Who stuntmen and finally The 55 Band - a boys group.
On Sunday afternoon there was excellent vocal entertainment from local theatrical groups/choirs organised by the Grand Arcade and introduced by Jeremy Sallis of BBC Radio Cambridgeshire.
Our thanks to Rutherford's Community Service Committee chaired by Richard Morris and in particular to David Latham for making all necessary arrangements and to Rhoda Joseph, General Manager of the Grand Arcade for allowing us to collect there. Emma Borley of BBC Radio Cambridgeshire was a tremendous support and worked very hard on our behalf, thanks Emma. Our thanks go especially to all the performing groups, there is no doubt they helped to boost the collection
Dick Barker collecting with a Dr Who stuntman