Children in Need Collection
Rutherford will be supporting 2018 Children in Need. We will be collecting all day on Friday 16 November at the Cambridge Grand Arcade shopping centre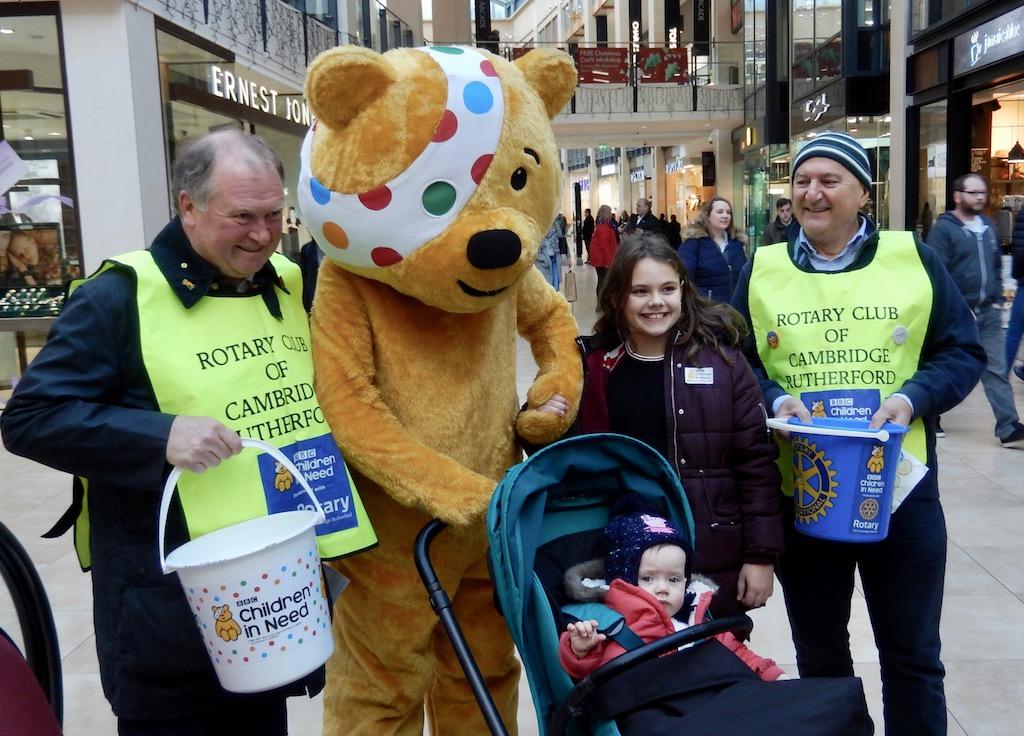 Cambridge Rutherford has been collecting for Children in Need since 1985. In November 2017 it was again held in the Lion Yard shopping arcade in Cambridge. Rutherford members collected during the evening of Wednesday 15th and Friday 17th November and with great support from Radio Cambridgeshire and Pudsey, we raised over £1,900 for Chidren in Need.
Our thanks due to our Community Service Committee and in particular to Mike Williams for making all necessary arrangements and to the management of the Lion Yard for allowing us to collect there. We are also most grateful to Jamaica Blue for once again providing us lovely coffees and snacks, all very much appreciated by the Rutherford collecting contingent.
Colin Chrebelski, Chairman of the Community Service Committee, said "Chidren in Need is a really fulfilling event - with lovely people stopping to chat and giving what they can, sometimes telling us about themselves, or Rotary, or just passing a few minutes with us"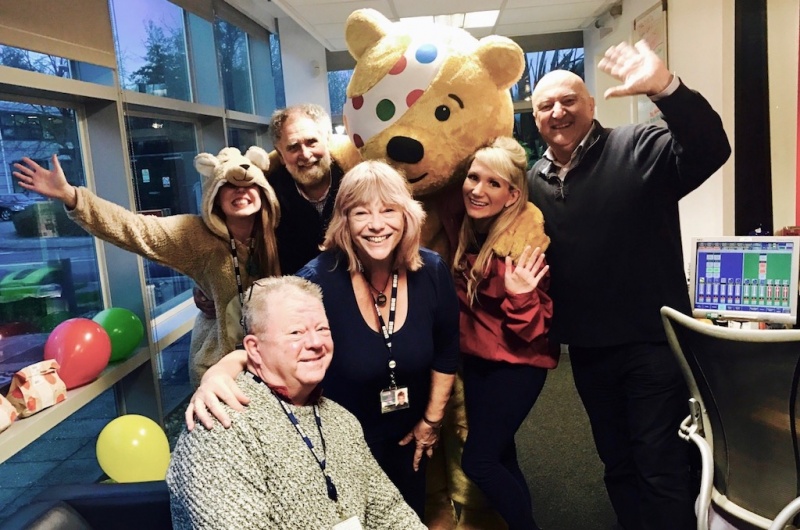 Rutherford's Michael Hellowell and Colin Chrebelski at BBC Radio Cambridgeshire where they took part in a live broadcast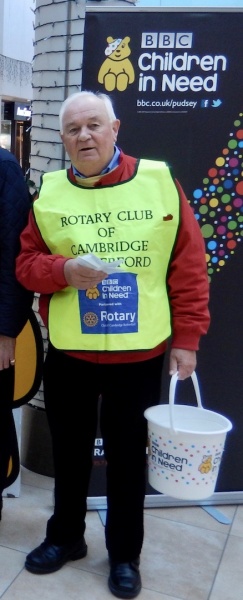 Maurice Smart collecting