Rutherford's Youth Speaks
Youth Speaks winners The Leys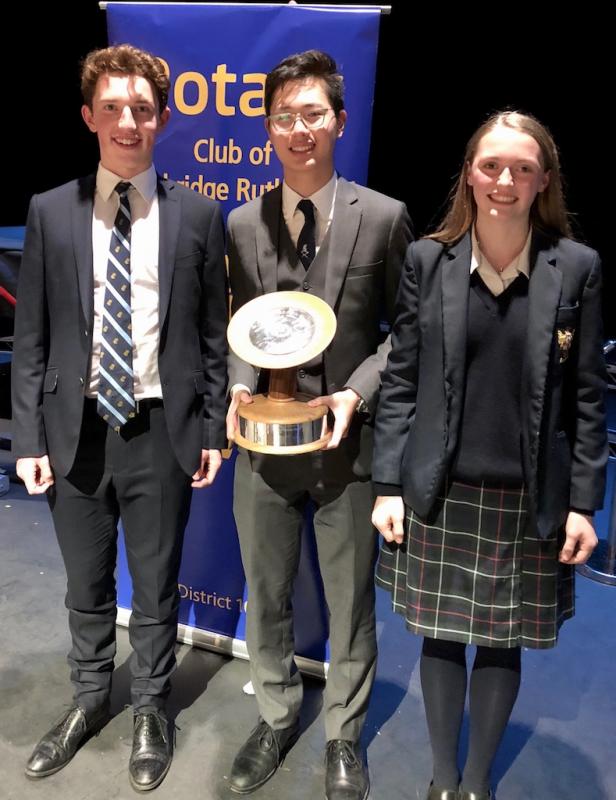 Cambridge Rutherford's Youth Speaks Sixth Form Public Speaking Competition 2017 was held at The Leys, Cambridge on 22 November and kindly sponsored by Barr Ellison LLP.
Judges were Nichola Harrison (Chair), former Cambridgeshire County Councillor; Chris Elliot, former Readers' Editor, Guardian Newspaper and Emma Truin, Partner, Barr Ellison LLP.
The Leys with their topic "The Creativity of STEM" were judged winners of a very high standard competition with all teams congratulated by Nichola Harrison in her summing up of the results.
Ther Leys winning team (pictured above from left) Ben, Cameron and Laura. They were presented with the Richard Crabtree Trophy, named in memory of Rutherford's late Past-President.
The Judges (pictured above). Nichola Harrison summing up with Emma Truin and Chris Elliott alongside.