Proposed new e-Club.
A potential e-Club for the area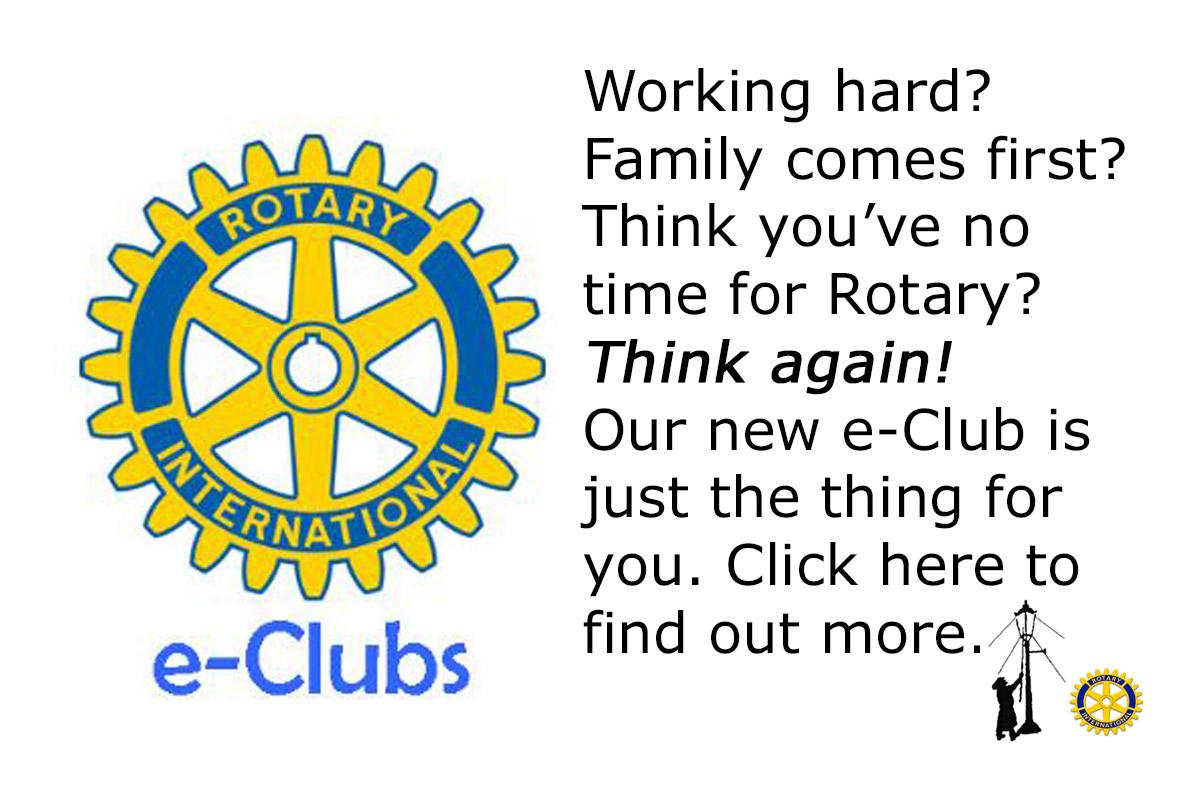 Stockport Lamplighter Rotary is very interested in setting up an e-Club in this area, and we are working with other interested Rotary Clubs and organisations to make this happen.
So what is an e-Club? First and foremost, it is a Rotary Club in the same way as the 1,800 other conventional Rotary Clubs in the UK and Ireland, with a membership of 50,000 Rotarians. The difference is that an e-Club uses modern methods to conduct itself such as social media and video conferencing. This makes it an ideal avenue for busy people, working people, people with families and commitments &c. Members of an e-Club can login from anywhere and contribute when they can.
Typically there will be short video conferences and get-togethers as and when needed, either to work on projects or to meet for social events. This means that you can be a Rotarian in your own way and at your own pace. You no longer have to say that you haven't got time to be a Rotarian!
This website shows you what we the Lamplighters do and the values we hold. We want you to be part of that! An excellent video has been produced by another Rotary e-Club. If you are inspired by this, then please get in touch either using the contact form below or via our Facebook or Twitter pages.
(Please note that the email address given at the end of the video is for the club in the East Midlands that produced the video.)