District Governor Visit - Ian Dow Joint Meet with Local Clubs 28 Feb @ 18.30
Thu 28th February 2019 at 18.30 - 20.30
District Governor Visit - Ian Dow Joint Meet with Local Clubs 28 Feb @ 18.30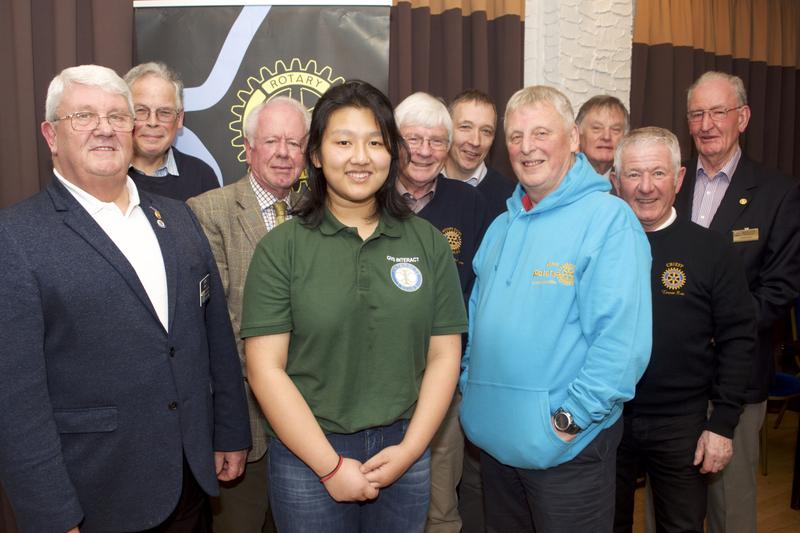 District Governor Visit - Ian Dow Joint Meet with Local Clubs 28 Feb @ 18.30
VISIT OF DISTRICT GOVERNOR, ROTARY INTERNATIONAL DISTRICT 1010
The Club was delighted to act as host for members of Rotary clubs in the District who had come together to meet Rotary International District 1010 Governor, Ian Dow. Ian was appointed District Governor in July 2018, with the challenging task (among many others) of meeting members of all 89 clubs in the 1010 District during his year of office. To help Ian in this daunting task, members of clubs from Alloa, Auchterarder, Carse of Stirling, Callander, Crieff and Stirling, together with Interactors (junior Rotarians) from Queen Victoria School, Dunblane, gathered at the Westlands Hotel in Dunblane on Thursday.
John Kilby, President of the Bridge of Allan and Dunblane Club, welcomed Ian and also Rotarians from the surrounding area. It is, he said, always helpful to hear from the District Governor about current developments in Rotary.
Responding, Ian said he was very pleased to have so many clubs represented, and, in particular, the Interactors who, with Rotaractors, help to ensure the vitality of Rotary. Local clubs can be pleased that they have added some 65 new members this year at a time when attracting new members can be a problem. The secret of success for clubs, Ian suggested, lies in developing new ideas without them being in conflict with existing activities. In this context, he said, it is important to share with the wider community, including other Rotary clubs, what is being achieved.
Ian praised the number of international projects being supported by Rotary clubs. These, with projects supported by Rotary Foundation such as End Polio Now, achieve a great deal worldwide. But he also encouraged members to look at opportunities for projects that could provide support in their local communities, particularly in the areas of mental health and loneliness.
Following his address, Ian presented a Paul Harris Fellowship to Breda Seaman who has been instrumental in promoting Dunblane as a dementia-friendly community, and in establishing the Memory Café for those with dementia and their carers.