Harlaw , Scotland's Turning Point
Thu 23rd May 2019 at 13.00 - 14.00
The start of the fifteenth century saw a period of increased tension between England and Scotland.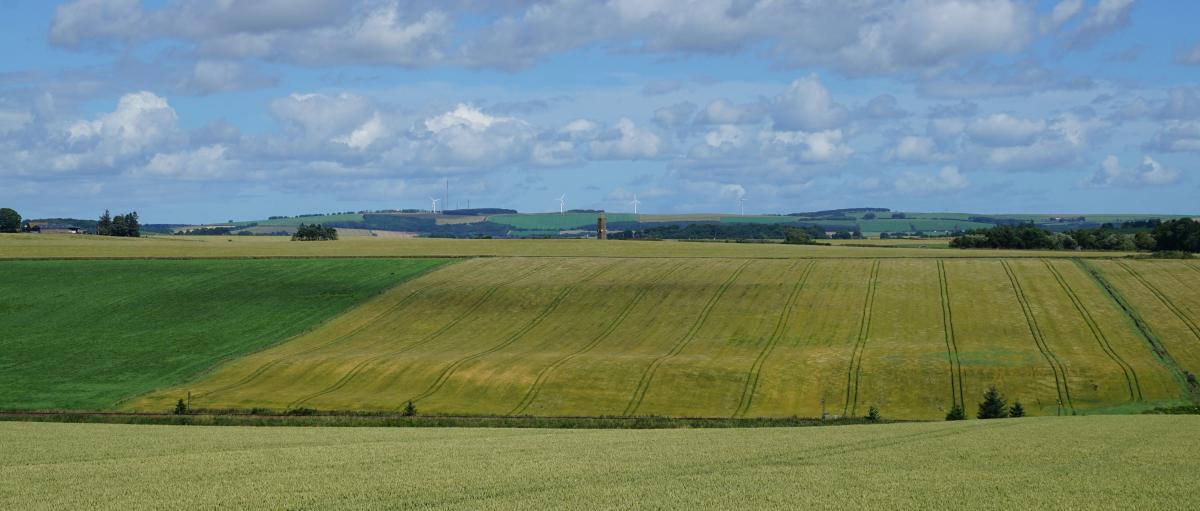 Historical Background
The start of the fifteenth century saw a period of increased tension between England and Scotland. In 1399 Henry IV of England had deposed and murdered his predecessor, Richard II, prompting condemnation from Robert III of Scotland. The Scottish King refused to accept Henry as King - he referred to him as the 'Duke of Lancaster' - and gave his approval for a major Scottish raid into northern England in June 1402. Although this was defeated at the Battle of Homildon Hill (1402), it set in motion a series of events that culminated in the Percy rebellion against Henry IV. Furthermore, the English King was preoccupied with a major Welsh rebellion, led by Owain Glyndŵr, that was consuming Royal resources. He could not afford concurrent warfare with Scotland and therefore forged an alliance with Donald of Islay, Lord of the Isles in the hope this would distract the Scottish King and prevent further attacks on England. The English hand was also strengthened in March 1406 when Robert III's son and heir, Prince James, was captured at sea by English forces. He was held as a hostage (for the next 18 years) as insurance against any further Scottish attacks.
Robert III died in April 1406 and the Scottish throne passed to his incarcerated son, now James I. In his absence the King's uncle - Robert Stewart, Duke of Albany - secured the role of Regent and took control of the Royal estates. Fearing this would stabilise the Scottish regime and give them capacity to cause trouble south of the border, the English renewed their alliance with Donald of Islay who seized the opportunity to lay claim on the Earldom of Ross.
The Earldom of Ross encompassed vast tracts of land in northern Scotland. In 1402 the then Earl, Alexander Leslie, died leaving a young daughter named Euphemia as his heir. Robert Stewart, Duke of Albany secured wardship of Euphemia and her estates. Euphemia was then incarcerated within a nunnery and was encouraged or compelled to sign the Earldom over to the Duke's son, Alexander Stewart, Earl of Buchan. However, Donald of Islay also had a claim through his marriage to Euphemia's aunt, Mariota Leslie. Following his renewed alliance with the English, Donald commenced raising forces to press his claim. The scene was now set for a battle between the two factions.
Prelude
It took Donald of Islay some time to raise his forces meaning he did not go on the offensive until Spring 1411. He mustered his forces at Ardtornish Castle and advanced along the Great Glen culminating in an attack on Inverness during which the town was sacked. As Albany still refused to recognise his claim to the Earldom of Ross, Donald then headed south-east towards Aberdeen intent on reeking destruction upon that urban centre. However, the Highlander approach was slow and this afforded the Stewarts time to prepare. The Duke of Albany's nephew - Alexander Stewart, Earl of Mar - was the regional commander and raised a force to counter the Highlanders. In particular the populace of Aberdeen, keen to ensure their town didn't suffer the same fate as Inverness, rallied to his support under the Provost, Robert Davidson. When Stewart's scouts informed him that Donald was approaching from the west, he marched out to engage. He camped his forces at Inverurie on 23 July 1411.
Numbers
The Highlander force was under the command of Donald MacDonald (of Islay), Lord of the Isles. He had a large force, some accounts suggest perhaps 10,000 strong, drawn from a variety of West coast clans including Chattan, Cameron of Lochaber, the MacKintoshes and the MacLeans. Very few of these men would have had any form of armour.
The Lowland force was under Alexander Stewart, Earl of Mar. He had raised a sizeable force, albeit significantly smaller than his opponents, from across Aberdeenshire. His army also included a number of lowland Knights drawn from prominent lowland families including Leslie, Lovell, Murray and Straiton. These men and their entourages, although relatively few in number, were well equipped and heavily armoured.