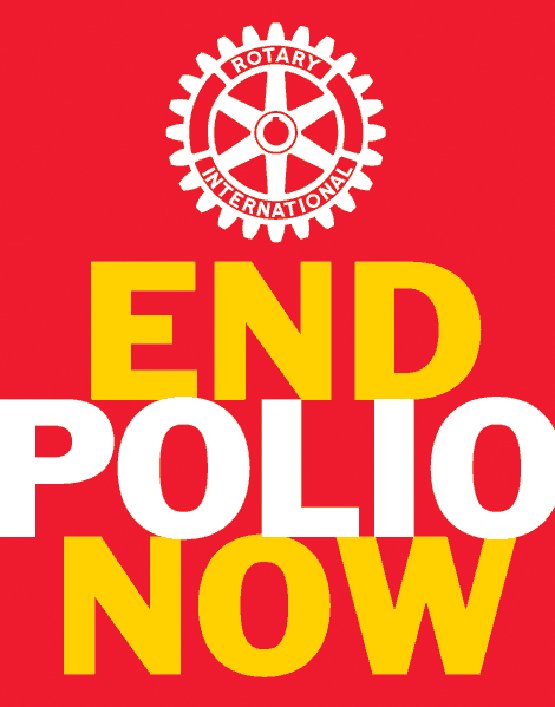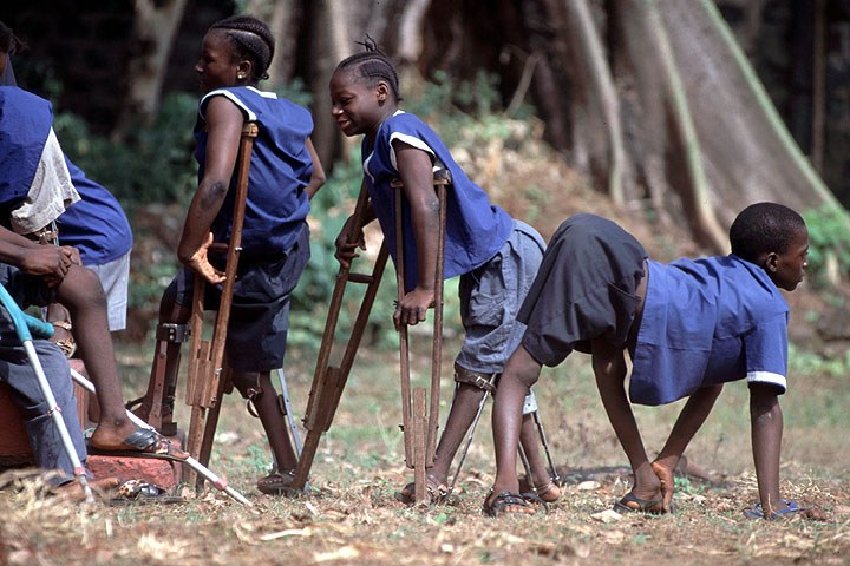 EndPolioNow is the most ambitious programme in Rotary's history. Rotary is the volunteer arm of a global partnership dedicated to eradicating polio. The other partners are the World Health Organisation, UNICEF, and the U.S. Centers for Disease Control and Prevention.
For more than 20 years Rotary has led the global effort to rid the world of this crippling disease under the brand of 'PolioPlus'. Today, End Polio Now is recognized worldwide as a model of cooperation in pursuit of a humanitarian goal.
To eradicate polio, Rotarians have mobilized by the thousands of its members. They're working to ensure that children are immunized against this crippling disease and that surveillance is strong despite the poor infrastructure, extreme poverty, and civil strife of many countries. Since the PolioPlus program's inception in 1985, more than two billion children have received the oral polio vaccine.
To read the latest RIBI Communique on End Polio now click here.
To learn more about successes in eradicating polio go to the Polio Eradication web site.
To learn more about Rotary's role follow the link here
There is useful background information on the Rotary in Britain and Ireland (RIBI) web site here.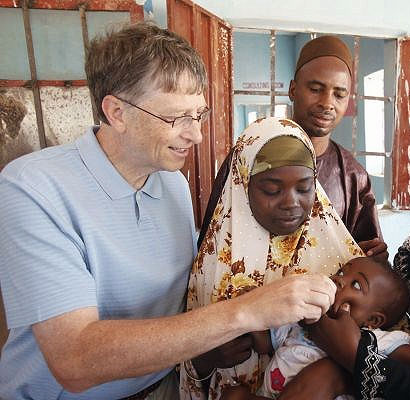 There are many excellent videos about the polio eradication programme. Find a selection of these videos here.
The programme has benefitted from a commitment of $355m from the Bill and Melinda Gates Foundation, which Rotary agreed to match by raising $200m between December 2007 and June 2012. District 1010 more than met its target of $520,000 by contributing $620,000, all but $100,000 of which was raised from the general public.
The Gates Foundation announced a major new partnership with Rotary at the 2013 Lisbon Conference. Every year from now until 2018, the Gates Foundation will match Rotary contributions to End Polio Now on a two for one basis up to $70 million per year. So if we in Rotary can raise $35M per year, Gates will put in $70M per year.
Although there are real signs that polio is being eradicted, it remains endemic in four countries, and could return if not completely eradicated. So we are continuing to raise funds.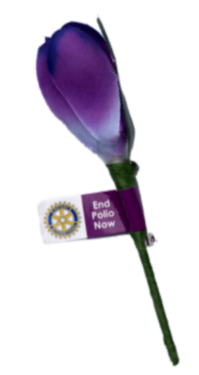 One way a club can do this is by promoting purple crocus buttonholes. Click on the buttonhole for more information.
There are lots of other ways to raise funds for End Polio Now. Click here to go to the Fund Raising pages.