Young Chef 2013 Dales Group
The Dales group of Rotary Clubs held its heat of the Young Chef recently
For those of you who were unable to make the competition yesterday evening I'm pleased to say it was a tremendous success with all eight competitors cooking to a high standard. In fact the standard was so high both our judges from Le Bistro in Skipton and the Fountains Inn Linton were after the recipes from the winner and it wouldn't surprise me to see the dessert on their menus!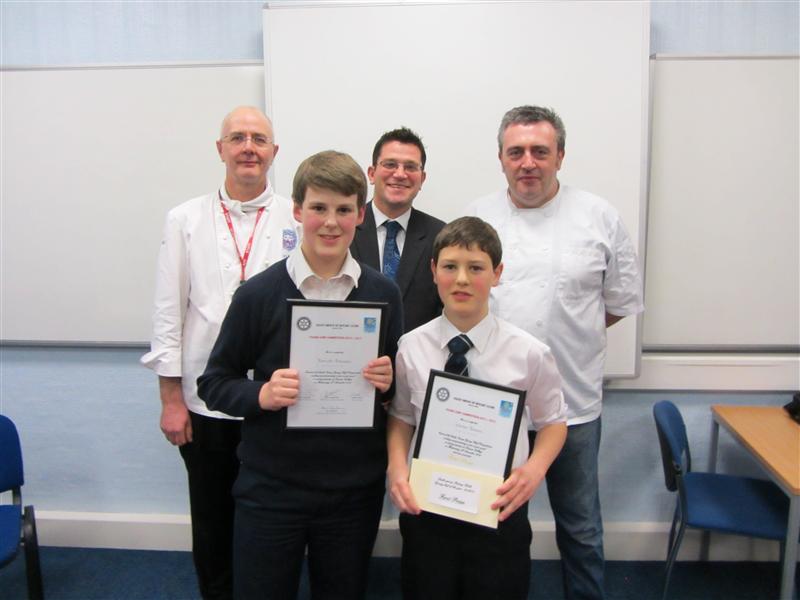 The winner was Kieran Brown from Prince Henry's Grammar School, Otley and the runner up Ella Walker from Skipton Girls High School, both who are only 13.
I would like to take this opportunity to thank everyone who helped to make this such a successful event, including all the rotarians who helped on the evening but, particularly the Skipton team who were instumental in all the preparation work over the last couple of months.
We should also thank John Eaton and Craven College who did a superb job and without who the competition wouldn't have got off the ground.