World Polio Day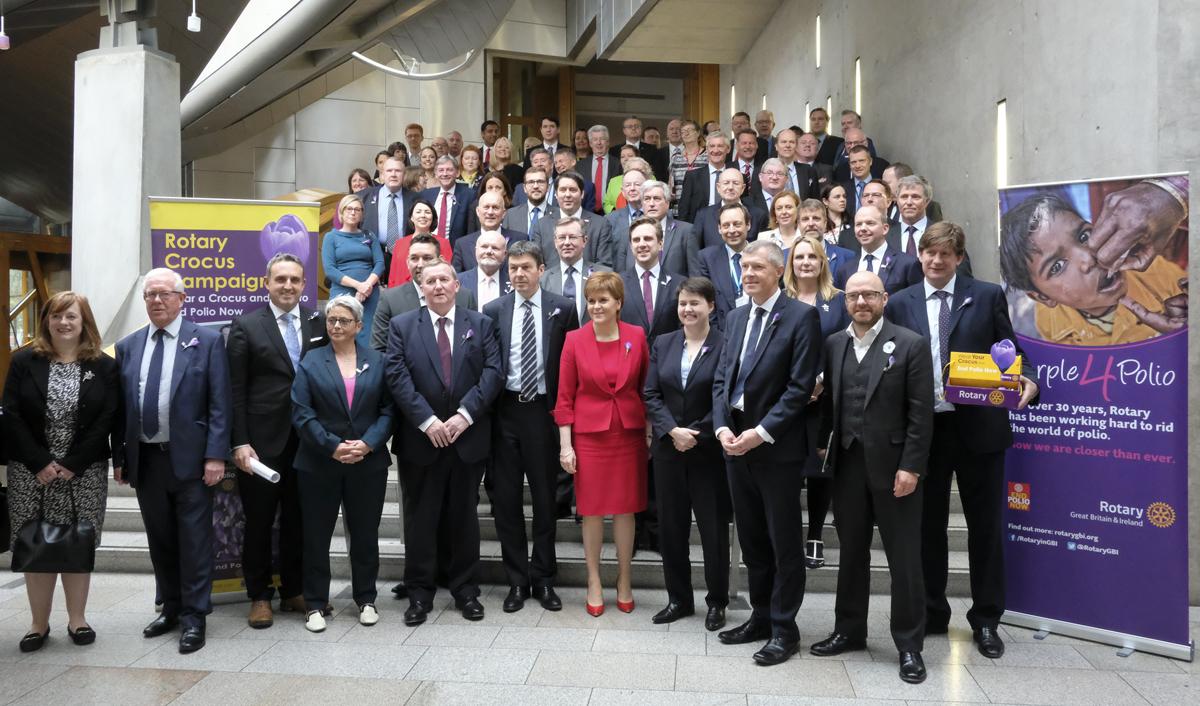 World Polio Day 2019 will be on 24th October 2019
Members of the Scottish Parliament recognised World Polio Day 2017 by wearing purple crocus buttonholes at First Minister's Questions and by attending a photocall. This event was kindly sponsored by Alexander Burnett MSP.
One of the biggest dates in the Rotary calendar will soon be upon us! World Polio Day takes place on 24th October 2019 and is one of the best opportunities to tell the Rotary Polio Story. World Polio Day is a chance for Rotarians across the world to come together to fight polio. There are many ways you could mark the day.

Dedicate your club meeting to focus on Rotary's work to end polio that week or hold a community fundraiser. Wear your End Polio Now pin and your crocus and encourage your friends and family to do the same. Plant crocuses on World Polio Day or illuminate a building in your town or city.

To help you and your club mark World Polio Day, a number of resources have been put together for you to download.

This is an ideal opportunity to engage with your local community, celebrities and media to remind them about the Rotary Polio Story and how everyone can get involved.
Click here to go to the Rotary International website for World Polio Day
Click here to download resources from the RIBI website
Click here to go to the RI Resource Centre for World Polio Day