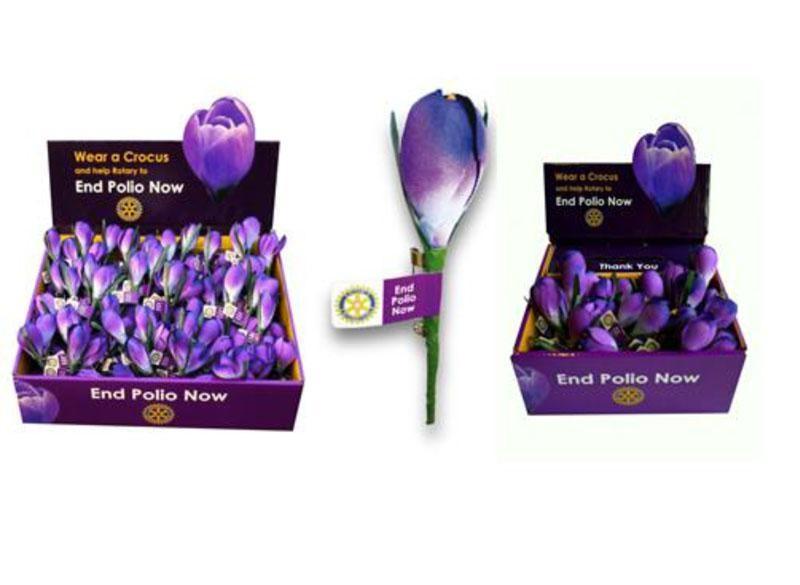 This page has details of why we wear crocus buttonholes and how to order a supply.
Crocus Buttonholes
The colour purple symbolises the campaign to eradicate polio. When children are immunised, their pinkies are dyed purple so that no-one is missed. We wear crocus buttonholes to show our support for End Polio Now.
Toye Kenning - who used to supply the crocuses - have ceased to provide this service. A stock is now held in our own District and Clubs can access this supply by contacting Janet Lowe (janetlowe@aol.com)
We are about to order a new supply for the whole of 2017-2018 and we need some indication of how many boxes to get. Would Clubs who are likely to want crocus buttonholes during 2017-2018 please email Janet before the end of April to indicate your likely requirements. This will not be a firm order, just an indication.

A box of 100 crocuses costs £39.
Click here for a Briefing Sheet.
There is an excellent website with ideas for marketing and distributing crocuses. Click here for a link to this website.