This page has details of why we wear crocus buttonholes and how to order a supply.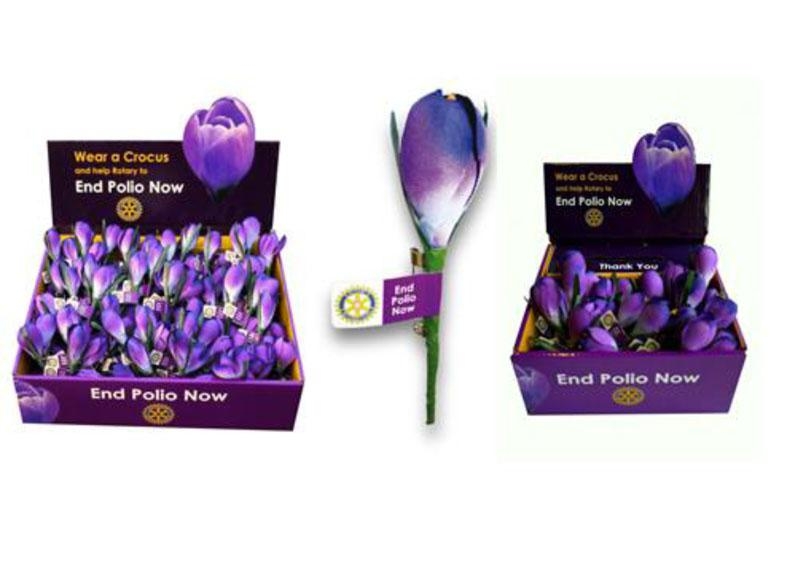 Crocus Buttonholes
The colour purple symbolises the campaign to eradicate polio. When children are immunised, their pinkies are dyed purple so that no-one is missed. We wear crocus buttonholes to show our support for End Polio Now.
District 1010 made a fantastic contribution to End Polio Now in 2013-14 and 2014-15. In both years our Clubs contributed over $70,000. Much of this success was due to the crocuses, for which members of the public generously donated funds.


Toye Kenning - who have been supplying the crocuses - have ceased to provide this service. The buttonholes are now out of stock.
District has ordered a new supply of crocuses. They will be supplied in September 2016. The majority of the new supply has been pre-booked by Clubs. If you have not pre-booked and would like to reserve buttonholes, please contact Janet Lowe.
A large street collection box of 100 crocuses costs £36.
A smaller static box of 50 crocuses costs £18.
There is also an excellent website with ideas for marketing and distributing crocuses. Click here for a link to this website.