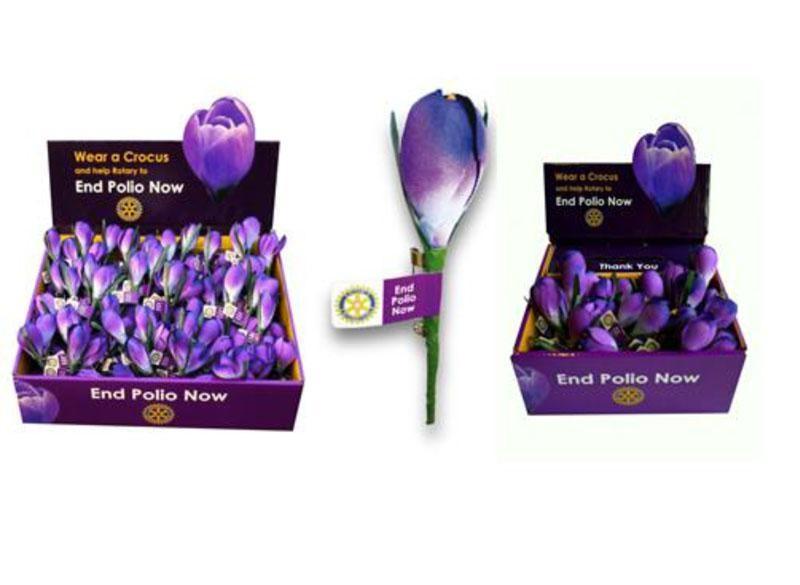 This page has details of why we wear crocus buttonholes and how to order a supply.
Crocus Buttonholes
The colour purple symbolises the campaign to eradicate polio. When children are immunised, their pinkies are dyed purple so that no-one is missed. We wear crocus buttonholes to show our support for End Polio Now.
Our District stock of crocus buttonholes is now sold out. We have placed a new order and expect to receive a supply in September.
So I regret that we cannot supply any buttonholes at present. If you would like reserve boxes from the new order, please contact Janet Lowe.
Click here for a Briefing Sheet.
There is an excellent website with ideas for marketing and distributing crocuses. Click here for a link to this website.