For information on purple jam delivery, please go to the Purple Jam page.
The Village Inn, Pitlessie, lit up by the Rotary Club of Howe of Fife. (Photo courtesy of Colin Nichol
www.colinjmnicol.co.uk)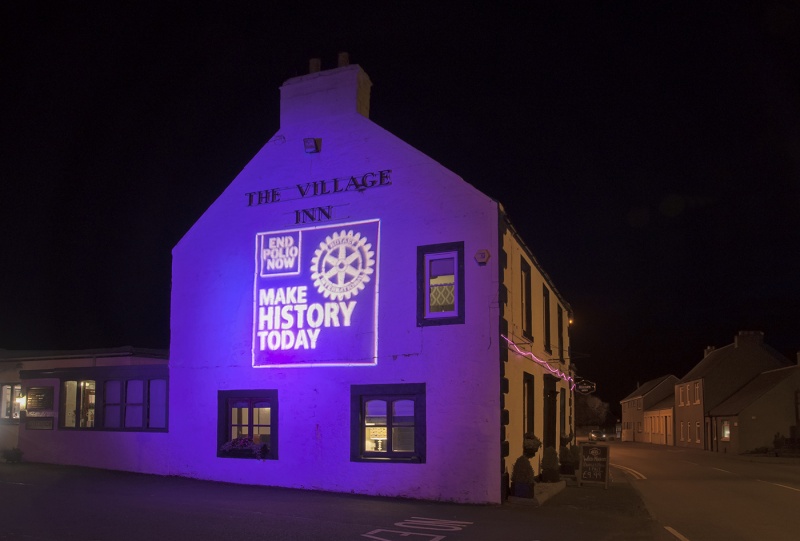 With eradication now closer than ever, Rotary International in Great Britain and Ireland's latest campaign, Purple4Polio, is designed to unite communities to engage in activities as part of the final push to eradicate polio for good.

The campaign ties in with the 100 year anniversary of The Rotary Foundation, Rotary's own and only charity, which has played a key role in making polio eradication become close to a reality, along with hundreds of other projects both in Great Britain and Ireland and overseas.

Rotary GBI has a full set of web pages about the Purple4Polio campaign. Click here to go to the main page.

Here is a link to a page with a menu of ideas for how you can get involved with Purple4Polio.

As part of the Purple4Polio campaign, and an exciting partnership with the Royal Horticultural Society (RHS) to plant 5 million purple crocuses across Great Britain and Ireland, Rotary has produced materials for Rotary clubs, RHS community-based Bloom Groups and other participating organisations and members of the public to use. Click here to go to the resources page.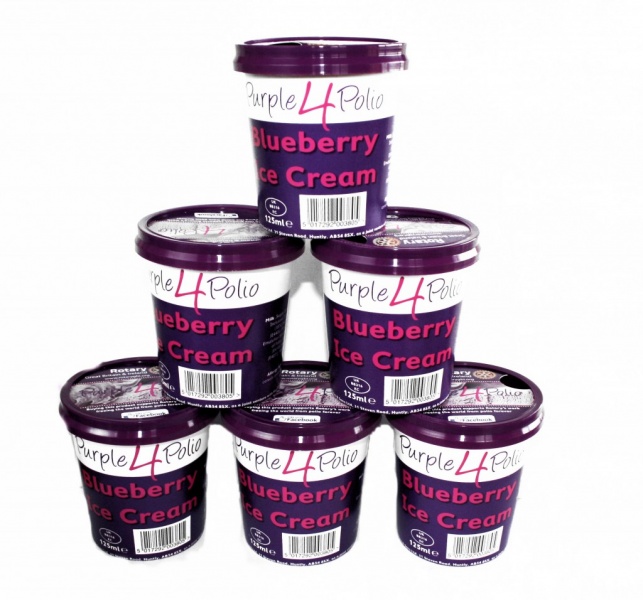 In our own District, the Rotary Club of Huntly is offering Purple Ice Cream as a fund raising idea. Click here to find out more!

Click here for a link to the RIBI Foundation Newsletter - Purple4Polio Supplement

Planting Purple Crocuses: Orders have now closed - thank you.