Organised by Abingdon Vesper Rotary, showcasing all the finest local food and drink suppliers. A fabulous day of gourmet delights, chef demonstrations, musical treats and more! FREE entry!!
Saturday 23 June 10.00am - 4.00pm
Abingdon Food and Drink Festival

Rye Farm Meadow, Abingdon, OX14 3HP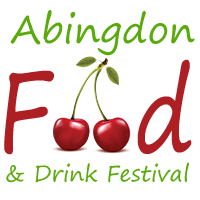 Nestling in the lovely water meadows of the River Thames in Abingdon, the third Abingdon Food and Drink Festival will showcase some of the best providers in Oxfordshire and the surrounding counties, offering fresh, organic and local produce to delight a variety of tastes!
Entry to the Festival is FREE. No ticket required, just turn up and enjoy!
See full details on the website www.abingdonfoodfestival.org.uk