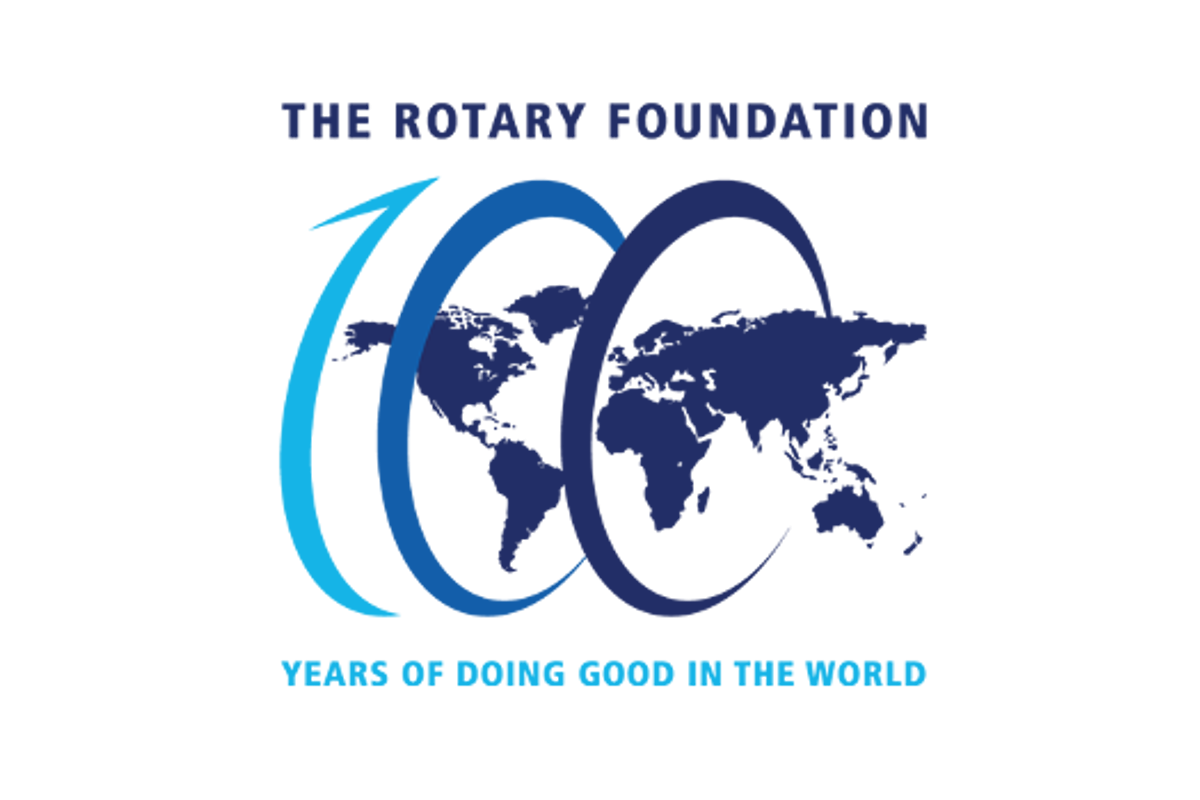 Humanitarian grants from the Rotary Foundation enable Rotarians to support service projects that provide water wells, medical care, literacy classes and other essentials to people in need. Rotarian participation is key to the project's success.

Return to the Rotary Foundation homepage
District Grants
District Grants are awarded for projects that benefit local or international communities.Projects can be in partnership with other clubs or managed by a single club. Clubs should submit an outline application by 31st May for grants to be awarded in the following Rotary year. In 2017/18 grants of up to £1,500 will be awarded. The grant is matched by club funds and the amount depends on club giving to the Rotary Foundation.
In the Rotary year ending June 2017 we have awarded grants for 34 projects run by 27 clubs. 16 of these have been for international projects and 18 for local projects.
Download the forms for district grants
District 1090 Preliminary Grant Application Form (March2017)
District 1090 Full District Grant Application Form (May2017)
Criteria for receiving District Grant Funds 2017-18
Rotary Grants Terms & Conditions

Global Grants
Global grants help Rotary Clubs and Districts carry out humanitarian projects with clubs or districts in other countries. The Rotary Foundation provides a 50% match of the club contributions and 100% match for the district contribution.

The minimum required club contribution has reduced
With effect from 30th August 2016, District 1090 will match a club contribution of $6,000 with a District Designated Fund (DDF) contribution of $13,000. This will then be matched by The Rotary Foundation in Evanston by $16,000 T (50% match of the club contribution plus 100% match of the district contribution) to reach a project budget of $35,000. Previously a club contribution of $10,000 was required and this was matched with a $10,000 from the DDF.

Why are we doing this?
We are aware that many clubs are hesitant about applying for a Global Grant for an overseas project under one of the six Areas of Focus. The application process does take time and effort and the funding involved is significant. Members of the Grants Committee want to do all we can to support clubs who are interested in these opportunities: we can help with initial planning, we can help with the online application form, and we can now also help more with the funding. This increased contribution might not be available indefinitely, but we do expect to be able to offer this to quite a few GG projects in this centenary year of the Rotary Foundation.
The Grants Committee members also hear about international projects that are seeking support from UK clubs. These projects may also be eligible for the above funding. Contact Peter Ballard to find out more about these opportunities.

Visit the Rotary International 'My Rotary' webpages to read more about the activities funded by Global Grants, including graduate scholarships and Vocational Training Teams. Read more about graduate scholarships funded by global grants on our Rotary Scholars pages.

In addition to fitting with one or more of the Areas of Focus, grant-funded projects have to demonstrate that they address a community need and that they will be sustainable.
The Six Areas of Focus
All grant-funded projects need to fit with one or more of the Rotary Foundation Areas of Focus. These cover the majority of the projects that our clubs are interested in. To read more about the Areas of Focus, visit the
Rotary International 'My Rotary' webpages
. You do not need to be logged in to access these pages.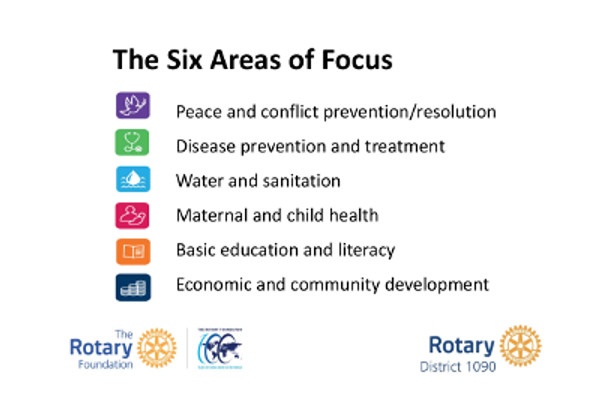 Sterling £ or US Dollars $ ???
Donations to The Rotary Foundation Annual Program Fund, from clubs and individual Rotarians are recorded in US dollars and held by The Rotary Foundation in Evanston (USA). The District Designated Fund (DDF) is the amount returned to our District to award as district grants for small projects, and to give to clubs to support global grant applications that are submitted to The Rotary Foundation in the USA. The funds for district grants are held in sterling, but the funds for global grants are held in US dollars.
The RI exchange rate is shown on the My Rotary Exchange Rates page.
The District Grants Committee
The Grants Committee members are here to help clubs across District 1090 with any grant application queries.
Peter Ballard (chair) - Misbourne Matins

Karen Eveleigh - Oxford Spires
Carol Hall - Abingdon Vesper
Peter Jones - Haddenham & District
Mike Ware - Bourne End & Cookham
Contact Peter Ballard about this page: