5th Annual Classic Bike and Scooter show
New additions this year!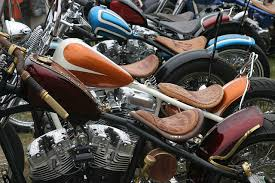 Now in its 5th year, the Classic Bike and Scooter Show is becoming a regular feature, not only in the Sowerby Bridge events calender but also in the Bikes and Scooters calender. There is a freeze on the entry price - tickets are £5, under 12s are free
NEW for this year, there will be a Farmers market with stalls covering produce, meats, pies, trinkets and presents, cheese, wines and beers.
If you would like to enter your bike or scooter, please contact Dave Roberts on internationalss@tiscali.co.uk or on 07710 126145.
If you would like to book a stall in the Farmers market, please contact Anne Sutcliffe on annesutcliffe13@gmail.com or 07834 958031
The mayor will be in attendance to give out the prizes in 16 (yes, that's 16!) categories.
As usual there will be the food stalls, bike and scooter memorabilia, free cinema, and a helmet drop. There will be more items to announce in the coming months!
Contact Roger Booth about this page: