Arctic One is an amazing small charity with big ideas based in Chesham that aims to give opportunities to both able bodied and disabled people to enable them to "Get Involved" in Sport.
Arctic One Tri and Para Tri Festival
Monday 28 May 2018

Dorney Lake, Eton, Berks SL4 6QP
The major success of the London 2012 Legacy must be the huge rise in awareness that people of all abilities can engage in sport, stay happy and healthy and enjoy life to the full. This is reflected not only in the large audiences that the Paralympics now attract and the ever-growing admiration for the athletes who have overcome seemingly impossible challenges to achieve their dreams, but also in the number of recreational athletes with disabilities who have improved their quality of life through sport – proving beyond measure that "its not about what you can't do, it's all about what you can do."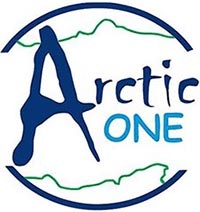 This would not have been possible without small local charities like the Arctic One Foundation, founded in 2012 and run by a small group of volunteers, expanding its remit year on year not only to enable talented para-triathletes like Andy Lewis MBE to win a Paralympic Gold Medal at Rio, become World and European Para-Triathalon Champion, but to open up opportunities for para-triathletes of all ages and abilities to enjoy life to the full through recreational sport. Arctic One have raised hundreds of thousands of pounds by organising various Tri-athalon Festivals and Events and attracting generous sponsors, fundraisers and volunteers. To date they have supported 110 athletes with funding to help assist with their involvement in sport such as competition fees, training and equipment. They have helped athletes acquire complete prosthetics costing between £5000 and £12000 and have used their Forward Motion grants to help complete beginners to Paralympic Champions!
Due to the amazingly professional way in which they have run these events, Arctic One were asked to include the ITU Paratriathlon World Cup during the Annual Arctic One Tri & Para Tri Festival at Dorney and also asked to organise an additional event to include the British Paratriathlon Championships as part of a Summer Tri & Para-tri Festival on Saturday 28th July, also at Dorney.
Volunteers Urgently Needed!
Because of the increased size of these events and their longer duration, more volunteers are needed. Misbourne Matins is a regular supporter of Arctic One and Christine Bailie is co-ordinating the Rotary response to this request for volunteers. Although our main role will be Car parking, in particular ensuring that all with disabilities have the most appropriate spaces and maximising the space available, there will also be other roles including helping with registration & covering crossing points – a way to see more of the course. The organisers are aiming to rotate roles as much as possible whilst using volunteers in the most suitable ways e.g. those with triathlon experience around the course & setting it up.
Event Volunteer Shift Schedule: Dont worry if you can't do a full 5 hour shift – please offer what you can and Christine will mix and match to make up full shifts.
5.00-10.00am: Setting up the course, Car Parking, Registration
9.00am-2.00pm
1.00-6.00pm
5.00-9.00pm Last Race, dismantling the course and clearing up
The first race starts at 7.30 am so the first very early shift are required from 5.00am to set things up, then more from 7.00 am ready for first arrivals. The last race starts at 5.00pm, so hopefully clearing up will be finished well before 9.00pm!
All the refreshments now have to be provided by Dorney and be paid for by Arctic One. Volunteers will have access to their own refreshment area for free teas/coffee, with all those doing whole shifts of 5 hours over breakfast or lunch getting a meal voucher. Breaks will be built in & there are a few jobs that it will be possible to sit down for, so worth putting a chair in the car.
Please ask friends, family, colleagues if they would like to volunteer, as lots of help is needed – this is a great opportunity for your Interact and Rotaract clubs to #MakeaDifference too. If you are willing to volunteer, but unable to help on this occasion there is another opportunity on Saturday 28th July – similar timings.

Please contact Christine Bailie using the form below.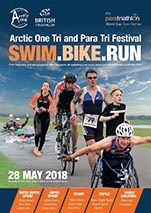 Discover more about the work of Arctic One Foundation and how volunteering at this event can help make Para Tri-athlete dreams a reality on the Arctic One website
<- Share this event with your friends by downloading the Event poster. Besides the volunteering opportunities and races for budding tri-athletes to participate in, watching elite Para tri-athletes compete makes a great spectator day-out for all the family on a Bank Holiday Monday!

Contact Christine Bailie about this page: