Alloa's Cothrom '18
Publicity & Fund raising for "End Polio Now"
The Rotary Club of Alloa set out to publicise the End Polio Now campaign, while raising a significant sum towards ridding the planet of this dreadful disease once and for all.
Following the success of their project, two years ago, to raise funds for the Duke of Edinburgh's Award, the Rotary Club of Alloa was encouraged to once again run the Cothrom project.
Pronounced 'corrom', Cothrom means opportunity or balance in Gaelic.
The project has five balanced sections: Service above self, Personal wellbeing, Interest or occupation, Exploration and Get Away.

The project was open to anyone, not just Rotarians, over the age of 24 and was non-competitive. Participants progressed at their own pace to explore their own capabilities, whilst having fun and enjoying themselves. Many met new people and made new friends while participating in group activities.

For some, it was the incentive they needed to: get off the couch, link up with friends and go to the pool or the theatre. For others it provided the encouragement required to try something new or to complete some unfinished business.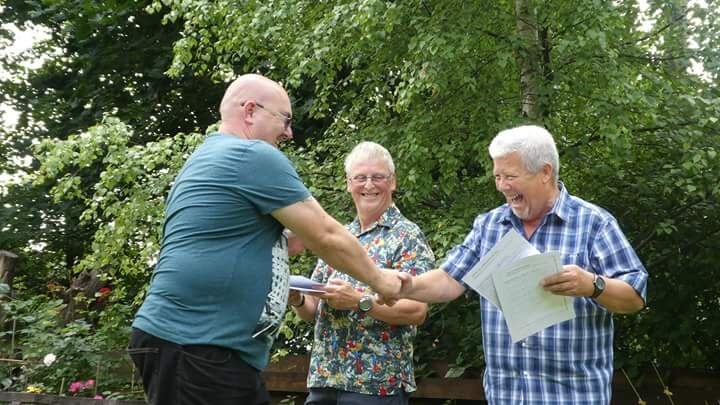 An interesting group of over 50 Rotarians and friends from throughout the UK were congratulated by Project coordinator Alistair Spowage for their efforts. They gathered in sunny Menstrie to share their experiences and receive their "Certificate of Appreciation and Achievement" from the Rotary Club.
Contact Hilary Gordon about this page: