Great Grimsby 10Km 2019
Grimsby Rotary will be supporting the event and have been offered 10 free entries to enable fund raising for our charities.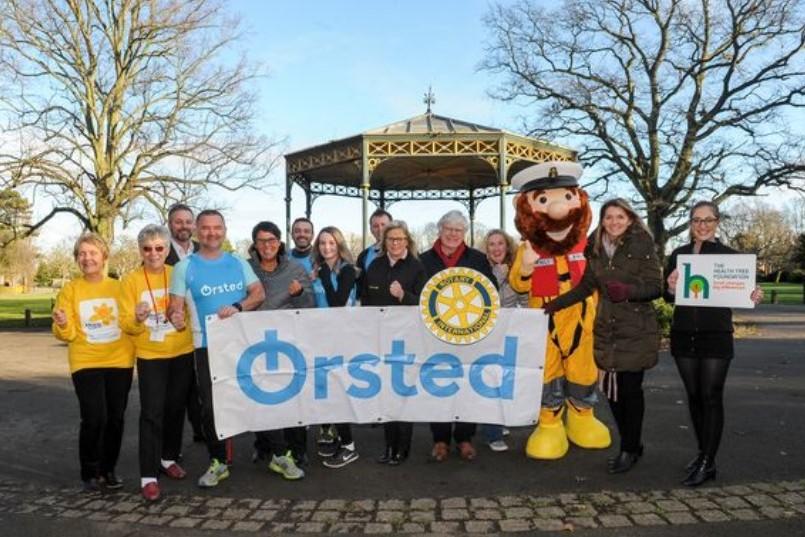 Great Grimsby 10km 2019
The 2019 Ørsted Great Grimsby 10K takes place on Sunday July 21 2019 and starts, as usual, at 10am outside Grimsby Town Hall.
This year, race organisers have taken steps to reduce its environmental impact, by ditching goodie bags for race finishers, handing out half as many plastic bottles and paper-free race information.
A £1 donation is made from every race entry into a fund shared between the event's charity partners – Harbour Place, RNLI, Marie Curie, St Andrew's Hospice, Grimsby Rotary Club, The Health Tree Foundation and Inspire TCI.
Last year's Ørsted Great Grimsby 10K helped raise around £15,000 directly for the seven charities, plus lots more indirectly through sponsorship.
Once again Grimsby Rotary Club members will be acting as marshalls for this event. Please use the following link for more information.https://tape2tape.co.uk/events/great-grimsby-10k/
10 Free Entries for Grimsby Rotary
This year we have been offered 10 free entries for individuals of 15 yrs of age and above to raise funds for our charities. These can be allocated at our discretion to individuals who wish to run to raise funds for our selected charities.
Please log in to view the individual voucher codes. They all expire on 21st June, after this date they cannot be redeemed or transferred, the codes have to be used before the expiry date. The following link provides information on how to use the voucher codes https://resultsbase.net/page/voucher
ALL runners MUST enter themselves and runners who have never used the online entry system before will have to create a profile. When entering the 10k they will be asked if they wish to join a team, once someone creates a new team name the rest of the team can use it because it appears in a drop down box. This team option is for the Corporate cup, fastest 4 in any team will be competing with other teams. Of course you don't have to join any team, they can just enter as individuals. It's all explained on the entry system. The following link explains the race entry system https://resultsbase.net/event/4502
Contact John Norman about this page: