Charity Golf Day - Re-scheduled for Friday 23rd August 2019
Our annual Charity Golf Day is our biggest fundraising event of the year. This year the main beneficiary of the event will be 'Start Up Stirling'.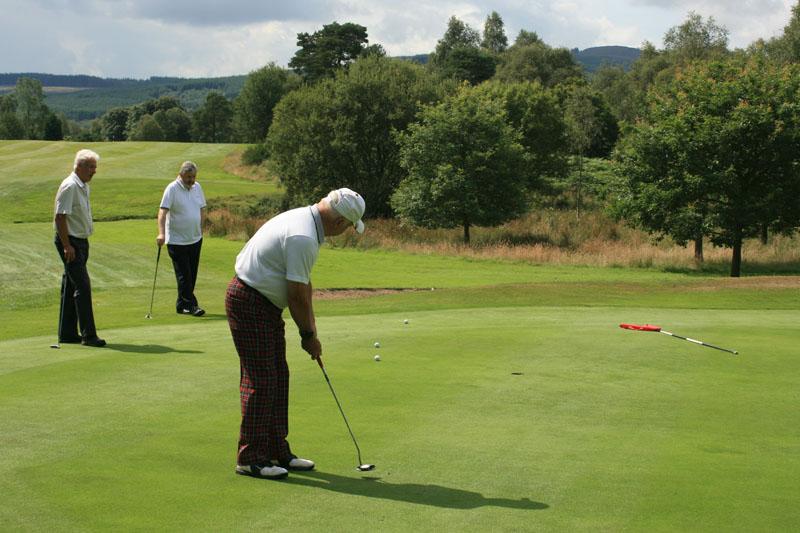 The event was originally scheduled to take place on 16th August, but had to be postponed due to the closure of the golf course because of flooding caused by heavy rainfall. It will now take place on Friday 23rd August.
This annual event has become our biggest fundraiser, with over £2,500 (net) being raised for charities and good causes last year. This year the main beneficiary of the event will be 'Start Up Stirling', a local charity "whose focus is on relieving poverty, suffering and distress of people in crisis across Stirlingshire, including people in Callander". Click on the link in the last sentence to find out more about the good work that they do.
This year's event will, as usual, take place at Callander Golf Club. The format will be 'shotgun' and teams of four will tee off at 12 noon. Entry is £140 per team of four and not only does this include a round of golf at one of Scotland's most picturesque courses, but also provides a bacon roll and tea/coffee on arrival and a meal afterwards. In adition there will be prizes for the best scoring men's and ladies' teams and for longest drives and 'nearest the hole' on specific, named holes.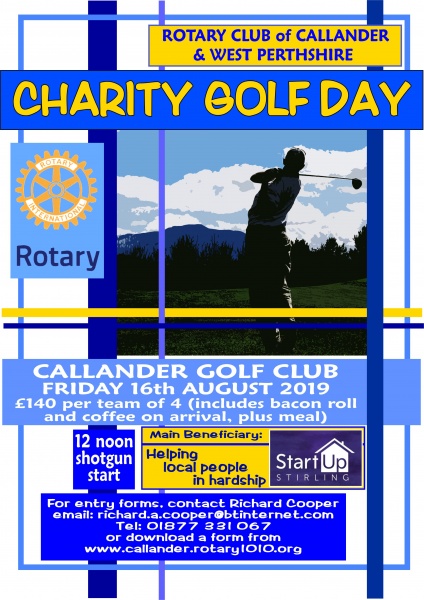 The money we raise comes from a combination of entry fees, sponsorship and a raffle. So, we are looking for teams of four to enter the competition and the postponement means that there is still time for more teams to enter. If you are interested in entering a team, please contact Richard Cooper by clicking here.
Click here for the Entry Form.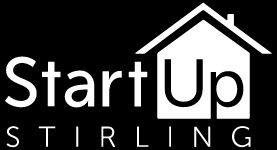 Contact Richard Cooper about this page: