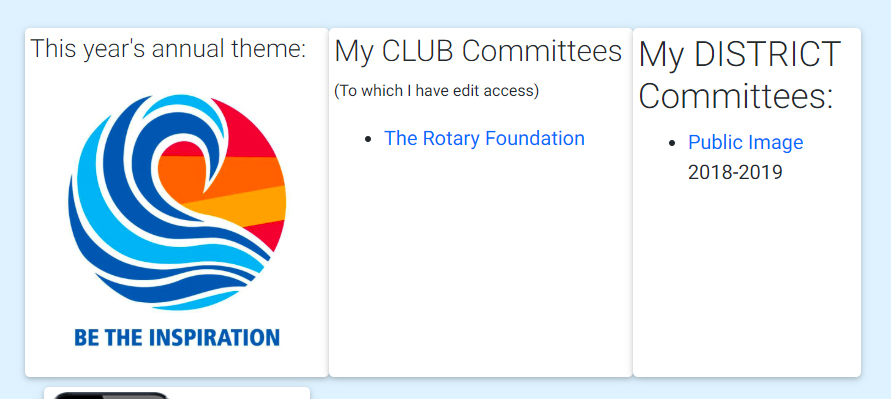 When you log in to the members area, on the right you will see the current annual theme logo.
Below this is a link to any club committees (1) where you have edit access to pages associate with that committee. It is not shown if you are member of that committe but don't have edit access.
Click the link to your committee name; you will go to the update page for the 'main page' associated with that committee.

The committee might be called 'Community Service Committee' - but the page associated with that committee might be called something like 'What we do locally', which is more meaningful for the public audience.
From the update page, you can also access existing pages 'below' the main page, add new pages, create slideshows etc.
Please see the other tutorial areas (creating and updating pages, working with pictures etc) showing how to update them.
(The district committee link is only shown if you are listed as a member of the district committee)