Local clubs' future events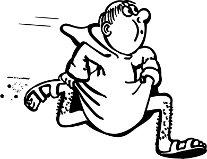 Farnham Weyside - Sun, Sep 4th 2022 at 8:00 am - 4:00 pm PILGRIM MARATHON 2022
One of the highlights of our Rotary year, our exciting award winning marathon is back again. For more information, please visit https://www.farnhampilgrim.org.uk/ .
Farnborough - Mon, Dec 5th 2022 at 6:30 pm - Sat, Dec 24th 2022 - 8:30 pm Christmas Collection 2022
Spreading over most of December, this annual favourite from the Rotary Club will see us cover as many of our traditional street collection routes, and our town centre collection points, as possible. Additional helpers are always very welcome!