Local clubs' future events
Farnborough - Mon, Dec 5th 2022 at 6:30 pm - Sat, Dec 24th 2022 - 8:30 pm Christmas Collection 2022
Spreading over most of December, this annual favourite from the Rotary Club will see us cover as many of our traditional street collection routes, and our town centre collection points, as possible. Additional helpers are always very welcome!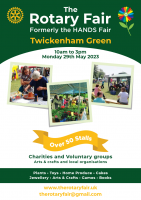 Farnborough - Fri, Apr 28th 2023 at 3:00 pm - Mon, May 1st 2023 - 11:00 am Warner's Weekend Away 28th April 2023
29 Club Members with Guests will be attending.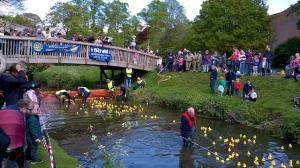 Farnham Weyside - Sat, Apr 29th 2023 at 12:00 pm - 3:30 pm 2023 ANNUAL DUCK RACE
One of the highlights of the year - the Annual Duck Race on the River Wey at Gostrey Meadow. This is a fun event for the whole family with food & drink and entertainment and much more. Sponsor a duck for charity and watch it race down the river!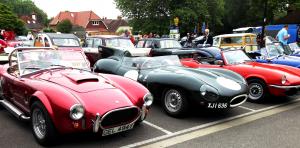 Farnham Weyside - Sun, Jun 4th 2023 at 10:00 am - 2:00 pm 2023 Festival of Transport
A must for all car lovers, and a great day out for all the family
Farnham Weyside - Wed, Jun 14th 2023 at 9:00 am - 3:00 pm Kids Out 2023
Part of the National Rotary KidsOut Day, supporting disadvantaged children. Held at the Army Rugby Stadium, Queens Avenue, Aldershot. Please note that this event is not open to the general public.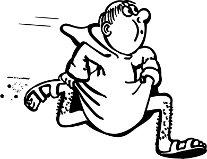 Farnham Weyside - Sun, Sep 3rd 2023 at 8:00 am - 4:00 pm PILGRIM MARATHON 2023
One of the highlights of our Rotary year, our exciting award winning marathon is back again. For more information, please visit https://www.farnhampilgrim.org.uk/ .