Future meetings and events
Thu 23rd August 2018 at 20.00 - 22.00 Speaker - Cllr Ralph Bagge - Local Government - The Way Forward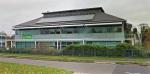 Councillor Ralph Bagge past leader of South Bucks District Council gives his views on the proposals for unitary authorities in Buckinghamshire
Thu 30th August 2018 at 13.00 - 22.00 Annual Golf Day - Huntswood Golf Club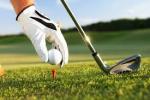 RCBB's annual event for Golfers - members, partners, friends and associates.
Thu 30th August 2018 at 13.00 - 22.00 Annual Golf Day - Huntswood Golf Club
Annual Golf Meeting followed by meal at Huntswood Golf Club for Golfers, Members, Partners and friends. Get a party together and book now.
Thu 6th September 2018 at 20.00 - 22.00 Speaker - Paul Sherriff - Burnham Youth Club - Plans for the Future

Paul Sherriff, chairman of the club talks on its future
Thu 13th September 2018 at 20.00 - 22.00 Business Meeting & talk by Rtn John Simpson

John, from RC Witney, will explain how Rotary 2 and Satellite clubs work and answer questions from Club members.
Thu 20th September 2018 at 20.00 - 22.00 Speaker - Matt Palmer - Future Expansion of Heathrow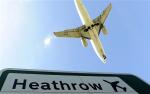 Matt Palmer - a senior executive at Heathrow gives the background and current situation on the expansion plans
Thu 27th September 2018 at 20.00 - 22.00 Meeting at Tudor Barn
Information to be added later
Thu 4th October 2018 at 20.00 - 22.00 Speaker - Elise Adams - My Adventures in Peru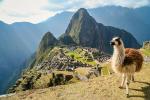 Information to be added later
Thu 11th October 2018 at 20.00 - 22.00 Meeting at Tudor Barn
Information to be added later
Thu 18th October 2018 at 20.00 - 22.00 Meeting at Tudor Barn
Information to be added later
Thu 25th October 2018 at 20.00 - 22.00 Meeting at Tudor Barn
Information to be added later
Thu 1st November 2018 at 20.00 - 22.00 Meeting at Tudor Barn
Information to be added later
Thu 8th November 2018 at 20.00 - 22.00 Meeting at Tudor Barn
Information to be added later
Thu 15th November 2018 at 20.00 - 22.00 Meeting at Tudor Barn
Information to be added later
Thu 22nd November 2018 at 20.00 - 22.00 Meeting at Tudor Barn
Information to be added later
Thu 29th November 2018 at 20.00 - 22.00 Meeting at Tudor Barn
Information to be added later
Thu 6th December 2018 at 20.00 - 22.00 Burnam Christmas Fayre
We will be helping at the Burnham Christmas Fayre and there wil not be a meeting at the usual venue
Thu 13th December 2018 at 20.00 - 22.00 Meeting at Tudor Barn
Information to be added later