Future meetings and events
Thu 25th October 2018 at 20.00 - 22.00 Club visit to South Bucks Riding for the Disabled
No meeting at Tudor Barn this week as we will be visiting SBRD with partners and guests
Thu 1st November 2018 at 20.00 - 22.00 BB Run Briefing -+ OK Our Kids update
Briefing on the Burhnam Beeches Run (Sat 3rd November) by Rtn Keith Greenough
PLUS Update on OK Our Kids by Rtn Ian Griffith
Sat 3rd November 2018 at 10.30 - 13.00 Burnham Beeches Run - 5K & 10K

THE ANNUAL BURNHAM BEECHES RUN
Thu 8th November 2018 at 20.00 - 22.00 Business Meeting & Special General Meeting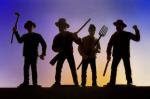 Information to be added later
Thu 15th November 2018 at 20.00 - 22.00 Speaker - Rtn Colin Gash - 1918

Rtn Colin Gash presents some of the main events of 1918 - towards the end of The Great War
Thu 22nd November 2018 at 20.00 - 22.00 Speaker - Emma Corentin - Berkshire Vision

Emma Corentin is to give a talk and demonstration to members to explain what it is like to be visually impaired.
Thu 29th November 2018 at 20.00 - 22.00 Speaker - Sally Bundock - Talking Business at the BBC

Sally Bundock presents tells us her experiences of working as a presenter at the BBC.
.
Thu 6th December 2018 at 20.00 - 22.00 Burnam Christmas Fayre
We will be helping at the Burnham Christmas Fayre and there wil not be a meeting at the usual venue
Thu 13th December 2018 at 20.00 - 22.00 Meeting at Tudor Barn
Information to be added later
Thu 25th April 2019 at 20.00 - 22.00 Club visit to Thames Valley Adventure Playground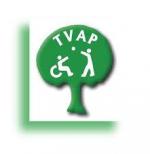 There will be no meeting at the Tudor Barn this week. Members will visit TVAP to meet with staff and have a simple supper.