Future Meetings and Events
Sat, Jul 9th 2022 at 2:00 pm - 4:00 pm
Garden Party at Donnington House
Donnington House is a registered charity offering rest house facilities for the elderly
Wed, Aug 10th 2022 at 7:30 pm - 9:30 pm
Visit to Selsey Lifeboat Station
The first of 2 Club visits to the Lifeboat Station in Selsey
Wed, Aug 24th 2022 at 7:00 pm - 9:00 pm
Visit to Selsey Lifeboat Station
The second of 2 Club visits to the Lifeboat Station in Selsey
Wed, Aug 31st 2022 at 5:30 am - 7:30 am
Adventure Golf ( Crazy Golf ) and Supper
A fun evening of Crazy Golf Putting at the Chichester Hunston Complex followed by buffet supper in the Club House.
Fri, Sep 2nd 2022 at 12:00 am - 2:00 am
MacMillan Coffee Morning
Fundraising event incorporating Coffee , Cakes , Crafts and much more..
Tue, Sep 13th 2022 at 9:00 am - 3:00 pm
CHARITY GOLF DAY IN AID OF CHESTNUT TREE HOUSE HOSPICE SUPPORTED BY HENRY ADAMS
Our Annual Fundraising Golf Day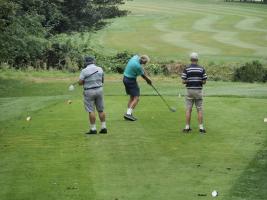 Tue, Sep 13th 2022 at 9:00 am - 11:00 am
Golf Day in aid of Chestnut Tree House Hospice supported by Henry Adams
Our 2nd Annual Golf Day raising funds for Chestnut Tree House Hospice .
Mon, Sep 19th 2022 at 3:00 pm - 5:00 pm
Jubilee Tree Planting
The planting of a tree in recognition of the Queen's Platinum Jubilee
Sat, Oct 15th 2022 at 7:00 pm - 11:00 pm
Line Dancing Evening
A chance for everyone to show off their Line Dancing skills !!
Mon, Nov 14th 2022 at 2:00 pm - 4:00 pm
Xmas Flower Demonstration
Lucinda Knapman will provide expert advise on creating a Xmas Flower arrangement
Sat, Nov 19th 2022 at 9:00 am - 1:00 pm
Christmas Fair
A chance to get into the Xmas spirit by perhaps buying a unique present for someone special or just taking time to enjoy homemade cake and a coffee.
Fri, Feb 24th 2023 at 2:00 pm - Sun, Feb 26th 2023 - 2:00 pm
Weekend Away for Club Members and friends
Weekend away at the Eype Mouth Country Hotel