WELCOME TO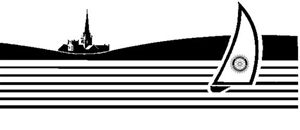 Rotary Club of Chichester Harbour (RCCH)
FROM PRESIDENT DAVID JUMP
Welcome to our webpage!
We are part of the worldwide family of Rotary which, with 1.2 million members in over 185 countries, is the largest
non-governmental humanitarian organisation in the world!
READ ON!
There is a misconception that Rotary is only for old, professional men. NO! Rotarians, of all ages, male and female, come from all sections of society. They share a desire to make life better for people in their local community, the country and the world.
In Chichester our ECHO (Enabling Communities with Help and Opportunities) programme has helped many local families, especially those escaping domestic violence. Our Community Team has developed very close links with all the local support agencies. Each year we help over 500 families by providing basic household items such as beds, bedding, towels, and white goods such as refrigerators, microwaves, washing machines, and so on.
Club members work in partnership with the local Food Bank by providing a stall at each session supplying 'gently used' clothes and shoes to help those most in need.
We also undertake practical tasks such as garden clearance, painting and decorating, as well as delivering second-hand furniture and goods to families in need that are referred to us by local support agencies.
Rotary Young Leaders: two young people are selected every year to join others from all over the South East of England, on a week's leadership course. This course helps to prepare young people for the future, be it work, university or other career path.
Internationally, Rotary has much to be proud of. 'Shelterbox' has provided support for thousands in times of disaster. We also support the 'Sand Dams Project', which helps with the water supply in the driest parts of the African continent.
Perhaps Rotary's biggest international challenge has been its determination to eradicate polio. In 1985, Rotarians took the amazing decision to immunise every child in the world in order to end this scourge. Subsequently the World Health Organization has participated and more recently the Bill Gates Foundation has matched every penny raised by Rotary. Today, thanks to the pioneering work of Rotary, polio has almost been eradicated.
We raise funds to support these projects by organising FUNdraising events such as an annual long-distance cycle ride,
fish & chips quiz evenings, race evenings, golf days, and so much more.
If I have sparked your interest, please join us at one of our get-togethers and see what we have to offer. You don't have to be a Rotary member to support our work. We welcome volunteers to help with our fundraising and other activities.
Registered Charity No. 1128000
We meet every Wednesday (7.15am for 7.30am) for breakfast at
The Chichester Park Hotel, Madgwick Lane, Westhampnett, Chichester PO19 7QL
Telephone 01243 786351
* * * * * * *