Centenary Year Charity Golf Day 2017
Wed 10th May 2017 at 09.00 - 10.00
The annual charity golf day at King James VI Golf Course.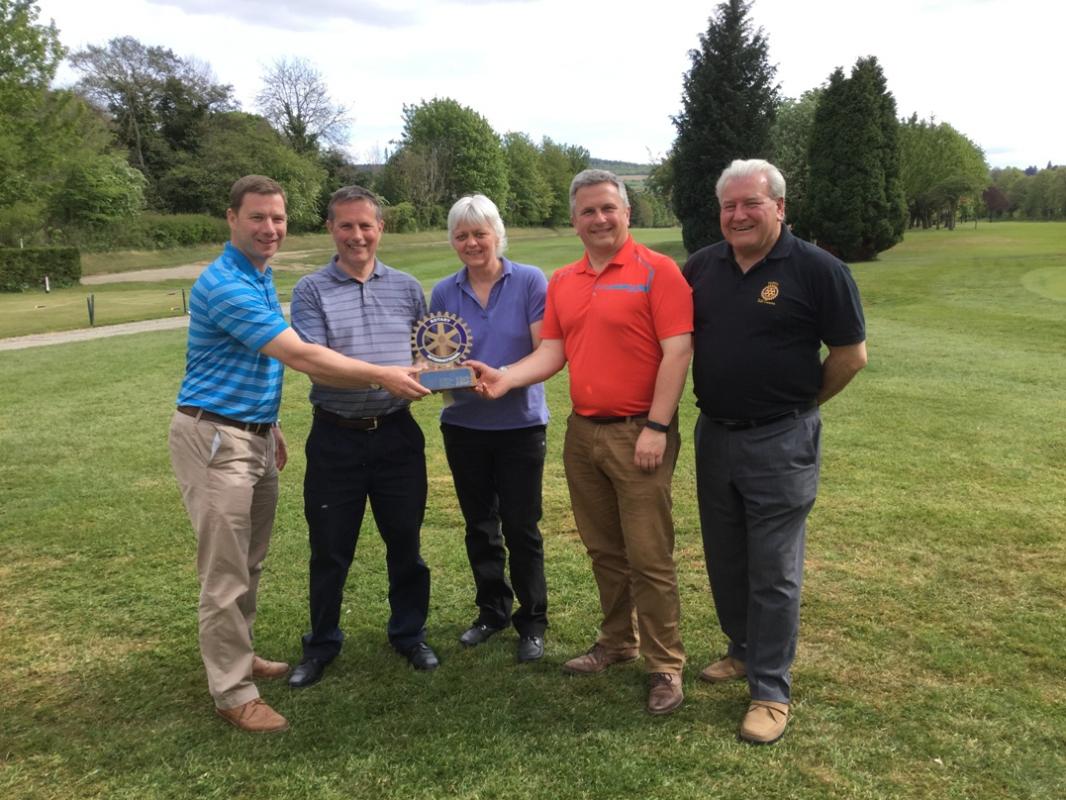 The Rotary Club of Perth Centenary Charity Golf Tournament
The Rotary Club of Perth has raised over £6200 at its annual Charity Golf Tournament held in brilliant weather at King James VI Golf Club on Moncreiffe Island on 10th May. The Rotary Club, which celebrates its Centenary this year, will use the money in support of charitable causes in the local community and beyond.
25 teams from local businesses took part in a tightly contested field with the Royal Bank of Scotland team emerging the winner. The photograph shows the Rotary Club President Bill Duncan with the winning team of Philip Bolland, Kathleen Ralston, Alan Chalmers, and Gordon Brown.
President Duncan commented "The Rotary Club greatly enjoy this annual event which has now been running for over 20 years raising considerable funds for charity. We are most grateful to our various sponsors for their generous support, to the participating businesses and, of course, to King James VI Golf Club for their warm welcome, kind hospitality and use of their excellent course."
All photographs of the day can be seen at https://www.flickr.com/gp/149866624@N08/60KXK0