How to find us:
LARGE SCALE MAP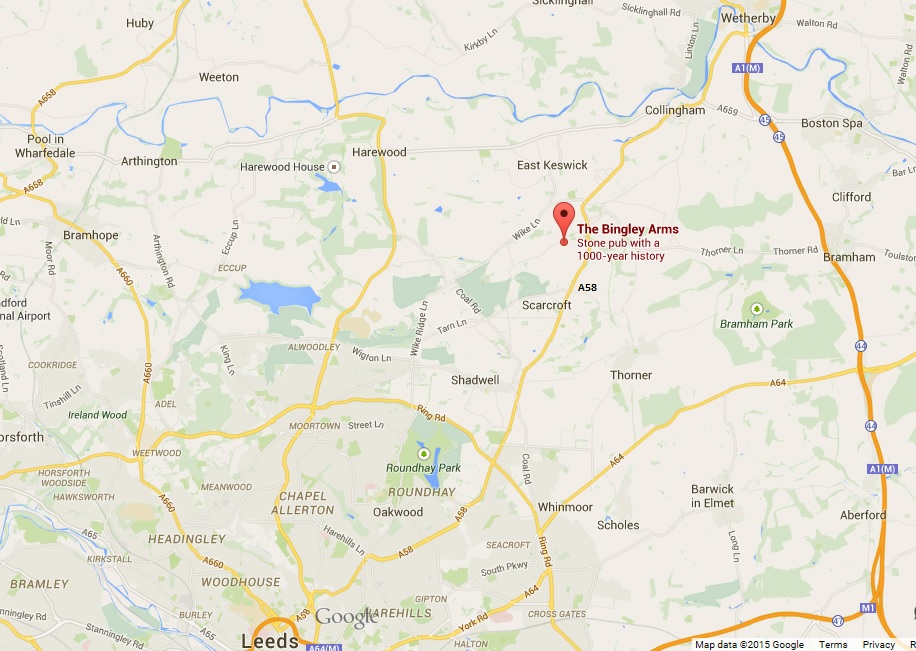 MOVING CLOSER IN: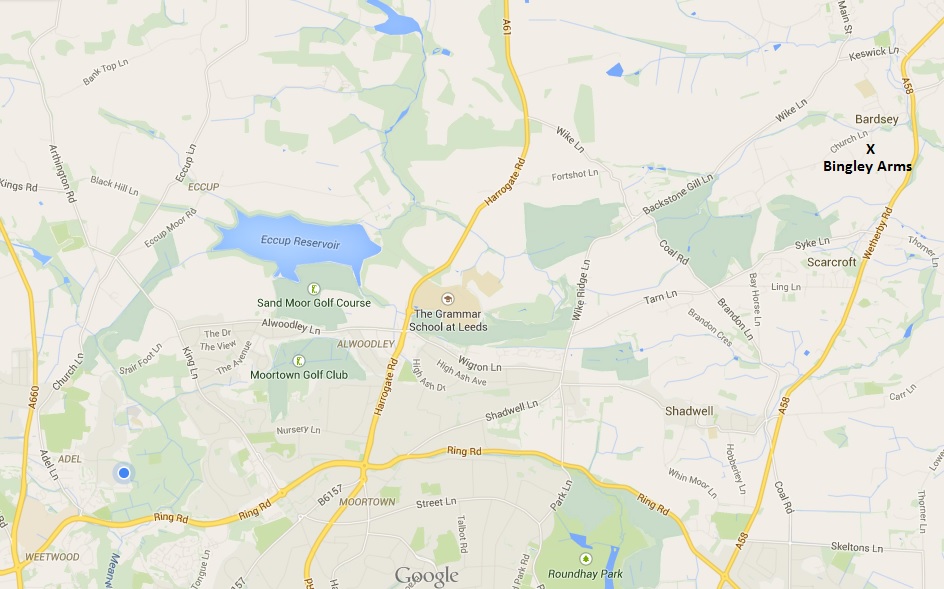 For SatNav users, our postcode is: LS17 9DR.
For anyone who isn't sure where The Bingley Arms is:
From Leeds City Centre, take the A58 towards Wetherby.
If you are on the Leeds Ring Road, take the Wetherby Road turning (A58).
Stay on the A58 passing The New Inn at Scarcroft on your left. Down the hill (still on the A58) the speed limit increases from 30 mph to 50 mph. The turning to Bardsey is on the left (there is a brown 'heritage' sign to the Bingley Arms on the left hand verge). Turn left off A58. (Turn right if coming from the direction of Wetherby).
Drive up the hill through the village (passing the church on your left)
The Bingley Arms is a large well-lit and well signed building on your left. There is a large car park to the front of the building.
The bars are on the first floor, and our meeting is in the room on the floor above.