Air Cadets Welcome Top Brass
Fri 13th September 2013
2214 (Usworth) Air Cadets provided with musical instruments through Rotary Foundation grant
Show related pages
'AIR CADET SQUADRON WELCOMES TOP BRASS'
2214 (Usworth) Squadron Air Cadets, Washington, was established in 1941, however, it was only in 2011 that they set up a Marching Percussion Band. They have since played at several local community events including the Washington Heritage Festival, Remembrance Day Services, and during Open days at the Usworth Aircraft Museum.
To extend the capability, musical diversity, and sound performance of the band, the development of a brass section was discussed. The Rotary Club of Washington Forge was delighted to help out with this and were again fortunate to secure the support of a District Simplified Grant through the Rotary Foundation. Two euphoniums were subsequently purchased, with funds also available to contribute towards the additional purchase of some replacement drum accessories.
The equipment provided will offer both current and future Cadets the opportunity to develop their personal musical abilities and assist in ensuring the longevity of the band.
President Rob Blair presented Flt.Lt. Brian Adgar, 2214 (Usworth) Squadron OC with a cheque for the purchase of the equipment during the Washington Heritage Festival. Air cadets Robin Tokes and Joseph Reed were present with the two new euphoniums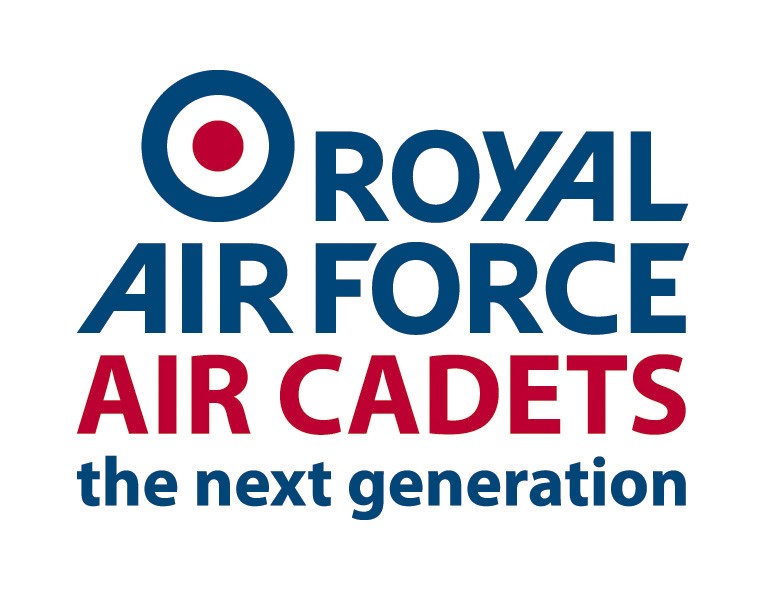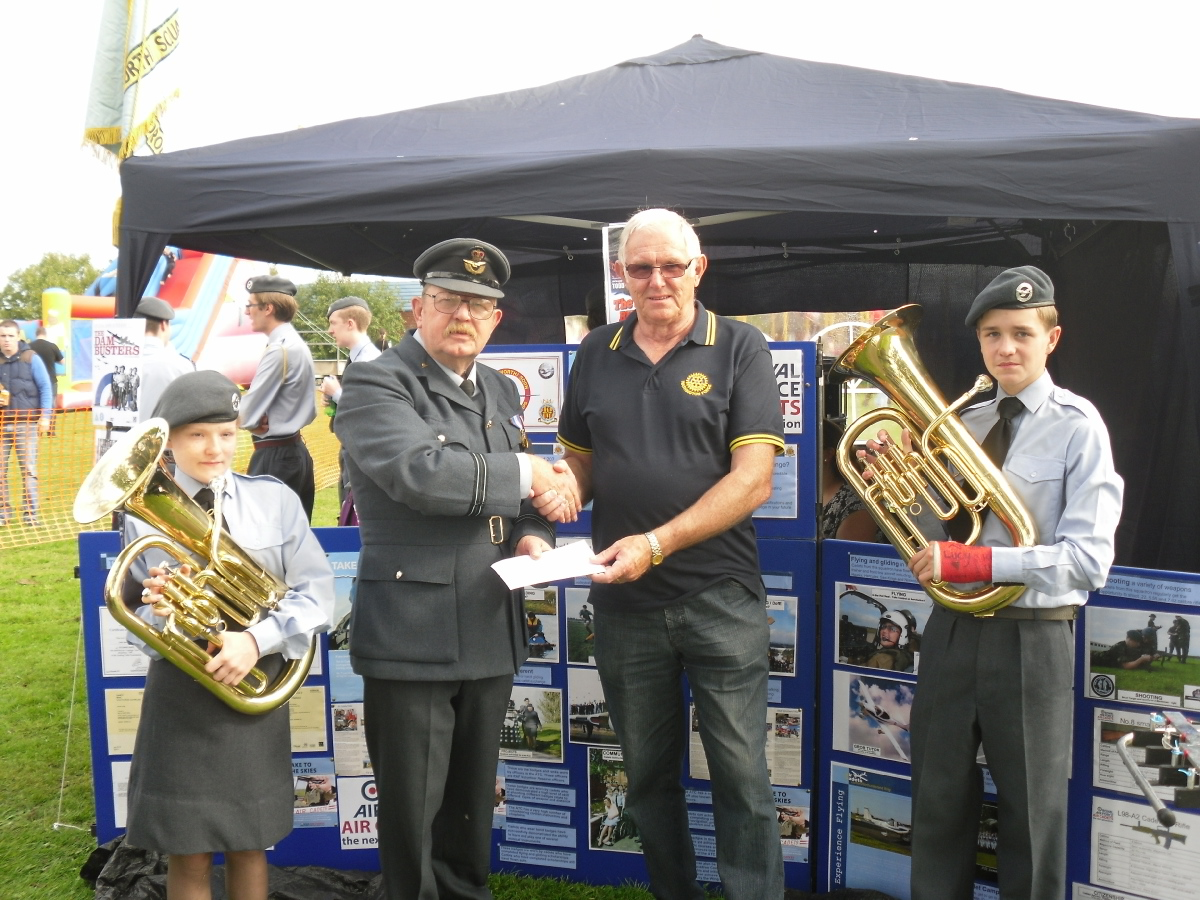 l to r: Robin Tokes, Flt Lt Adgar, Rob Blair and Joseph Reed