Washington Heritage Festival 2013
Sat 21st September 2013
Rotary helps out at Washington Heritage Festival
Show related pages
FUN & GAMES
AT
WASHINGTON HERITAGE FESTIVAL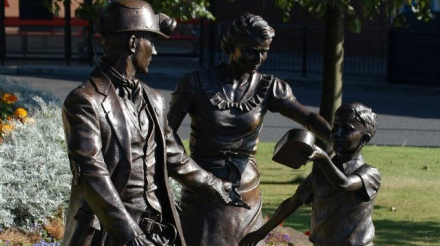 The fourth annual Washington Heritage Festival was held on Saturday 21st September 2013 in Albany Park.
The festival began with a mining banner parade, led by the Murton Brass Band and followed by a variety of traditional mining and local school banners.
The main event featured entertainment provided by the following acts: local singer Lauren Waine, a Period Costume fashion show, TNT street dance group, local band Fiction, Washington Theatre group and Steve Walls as compere and singer.
The Rotary Club of Washington Forge had a 'Rotary' information display in the main marquee and there were also exhibitions from organisations such as Beamish Museum, Washington History Society, Sunderland Museums, Washington Mind, Sustrans, Washington Station Woman