Summer BBQ
Thu 16th July 2015 at 19.00 - 20.00
This will take place at the Rural Life Museum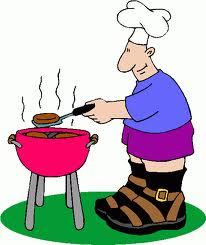 Summer BBQ at the Rural Life Museum
The event is being organised by John Peterson at the Rural Life Centre, Old Kiln Museum, TILFORD, GU10 2DL - The Rural Life Centre is on Reeds Rd. halfway between Frensham and Tilford. (follow the brown tourist sign).
The museum grounds will be open for any members that wish to wander around before the meal at 7.00pm
The cost will be £11pp and there will be a pay bar serving soft and alcoholic drinks.
The BBQ will consist of:-
Chicken, burgers, sausages, and steak, together with salads, sauces, etc. followed by a sweet and coffee. Vegetarian option available.
Bring family & friends to this event