Mike Barker - Air Ambulance - OPEN NIGHT
Thu 12th May 2016 at 19.00 - 22.00
.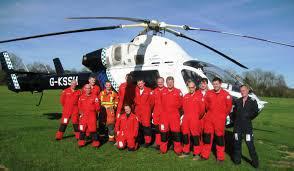 Mike Barker - Air Ambulance - Open Night
Host:- Bridget Stokes SCROLL DOWN
Fellowship:- Joseph G./Joanna ElBata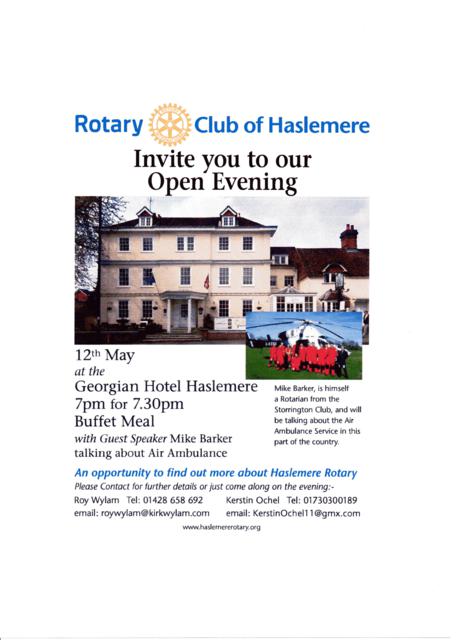 Haslemere Rotary are holding an Open Evening on the 12th May at the Georgian Hotel Haslemere, 7pm for 7.30pm which includes a Buffet Meal.
We have a guest speaker for the evening who is Mike Barker a member of The Storrington Rotary Club, and will be talking about the Air Ambulance Service in this part of the country.
As well as raising money for local charities and being actively involved in the community The Rotary Club of Haslemere has an extensive year-round social calendar.
This is an opportunity to find out more about Rotary and the activities of the Club in the local area.
Please Contact for further details or just come along on the evening:-
Roy Wylam Tel: 01428 658 692 email: roywylam@kirkwylam.com or Kerstin Ochel Tel: 01730300189 email: KerstinOchel11@gmx.com